Earlier this year we saw the release of Quentin Tarantino's latest film, 'Once upon a time in Hollywood…'.  The two main roles are played by long-time heartthrobs Leonardo DiCaprio and Brad Pitt in performances they are being lauded for by reviewers and the awards circuit.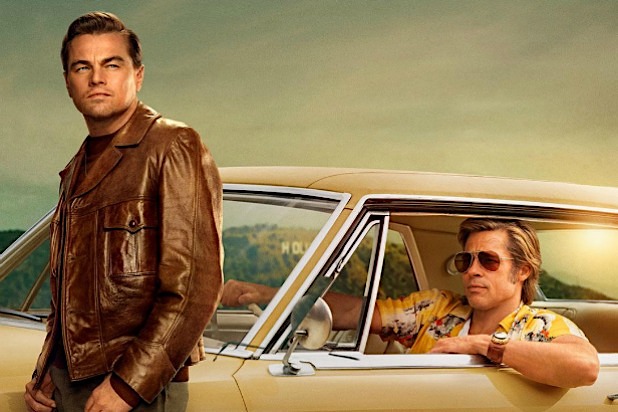 The storyline follows the two gentlemen, Rick Dalton (DiCaprio), a great actor who has fallen from grace, and his long-term stunt double Cliff Booth (Pitt). The film is set during the late 1960s and follows the two men navigating life in a Hollywood they no longer recognize.

Who would this haircut suit?
This haircut will work best on someone with wavy hair or hair that has a slight curl in it. This hairstyle does require a little maintenance and will need styling in the morning, so it's not for someone who likes to run straight out of the door. It is a classic, neat hairstyle and will work great for anyone who likes to look smart at work. Leo's haircut in Once Upon a Time In Hollywood has a timeless, classic style, which will suit a variety of gentlemen.
What should you ask your barber for?
You will need to ask your barber for a scissor cut, leaving around 2-3 inches left on the sides. The neckline should be tapered, and the top of the hair about 2-3 inches longer than the back and sides. The sides will need to be swept back and top bought back and across to the preferred side for the parting. To maintain this style you will need to visit your barber approximately every 4 weeks.
How to style and what products to use?
This haircut will be best styled using the Pall Mall Barbers Sea Salt Spray whilst the hair is wet and then dried into style using a Denman brush to brush the sides back. The Sea Salt Spray will help to encourage a wave or curl and will also provide the subtle hold needed to keep the style in place.

If you've ever wondered the best way to make a parting line when the hair is damp pull a comb through the hair from front to back and you will see a parting line created by the teeth from the comb. Then, push the hair slightly forward with your fingers and you should be able to see where the hair naturally falls. After this, use the comb to push the hair either side of this and you'll have a perfectly straight parting line. To properly finish the style, we would recommend using the Pall Mall Barbers Light Dressing Cream. Take a small amount of Dressing Cream, roughly the size of a garden pea, and smooth over the hair. As with any styling product, start with a small amount and build up if you need more: you can always add more, but can't take it away!  Pall Mall Barbers Midtown Address: 10 Rockefeller Plaza Lower Concourse, New York City, NY 10020, United States
Find Pall Mall Barbers Midtown
Pall Mall Barbers Midtown Address: 10 Rockefeller Plaza Lower Concourse, New York City, NY 10020, United States
If your searching for? nearby barbers open now, barber near me, barbers near me, barber shop near me, barbers New York, barber, barbers, barber shop, nearby barbers open now, best barber, best barbers, barbers, nearby barbers open now – You are in the right place