Our hydrating shaving cream is the perfect accessory for your next shave! It goes on smoothly and easily, but better yet – it won't irritate even sensitive skin. With its soothing elements that help to deliver a close cut without any razor bumps or irritation from redness afterwards; you'll have an excellent outcome with this product in no time at all!
This product gives an invigorating close shave that will leave even sensitive areas feeling soft all day long! The soothing scent of sandalwood clove can help you feel luxurious every time you use it before heading out for work or school in no time at all–perfect if we're talking about something as important as personal hygiene today.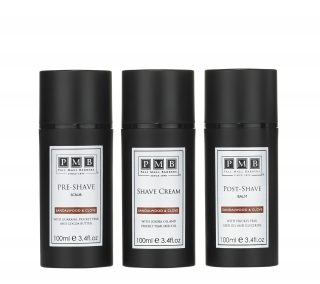 Our hydrating shaving cream is designed to be both luxurious and refreshing. With its soothing elements and manly scent, this shave cream seeps into the pores of your skin for a super close shave. Don't worry about wild irritants because our rich product works on all types of skin, even sensitive ones!
Shave Cream Sandalwood & Clove
100ml e 3.4fl.oz | Ingredients: Jojoba Oil, Prickly Pear Seed Oil
In the second phase of our 3-Step Home Shaving System, our shave cream was designed by our very own London barbers to act as a barrier of hydration between the blade and the face.
Multipurpose – can be used with or without brush
Concentrated formula
Thick lather for a comfortable shave
Reveals grain of the hair – helping to shave in the direction of growth
Visibly lifts the hair away from the skin
Suitable for sensitive skin
Moisturising and hydrating
No chemicals and paraben-free
Ideal for travel
No wastage – one pump per shave
Economical – up to 200 shaves per bottle

If you've been looking for a product that will hydrate and protect your skin while shaving, then look no further. Our hydrating shaving cream is the perfect accessory to help deliver a smooth shave with less irritation afterwards. This formula not only goes on smoothly without any tugging or pulling at sensitive areas, but it also has soothing elements to reduce redness from razors cuts as well as razor bumps from ingrown hairs. What are you waiting for? Get started today by picking up some of our hydrating shaving creams!