Pall Mall Barbers Midtown
Opening Hours
| | |
| --- | --- |
| Monday | 9:00 AM - 7:00 PM |
| Tuesday | 9:00 AM - 7:00 PM |
| Wednesday | 9:00 AM - 7:00 PM |
| Thursday | 9:00 AM - 7:00 PM |
| Friday | 9:00 AM - 7:00 PM |
| Saturday | 9:00 AM - 7:00 PM |
| Sunday | Closed |
Pall Mall Barbers Midtown
Best Barber for the New York Gentlemen – Pall Mall Barbers Midtown is one of the most respected barber shops in New York, providing the best barber services for the modern man.
We are empowering and developing every gentleman's distinct style for over 500 years of combined experience in the barber industry and we know exactly how to make your first impressions count.
Our Midtown barber shop services include the best men's haircuts, finest wet shaves, and beard trims – using our very own award-winning barber product range, it's an experience that seamlessly blends our history with the excellent services from the best New York barbers. One of the first things that people notice when they meet you is your hairstyle. Make sure you leave a great first impression!

Pall Mall Barbers Midtown
10 Rockefeller Plaza Lower Concourse,
United States (US)
Phone : +1 (212) 586 2220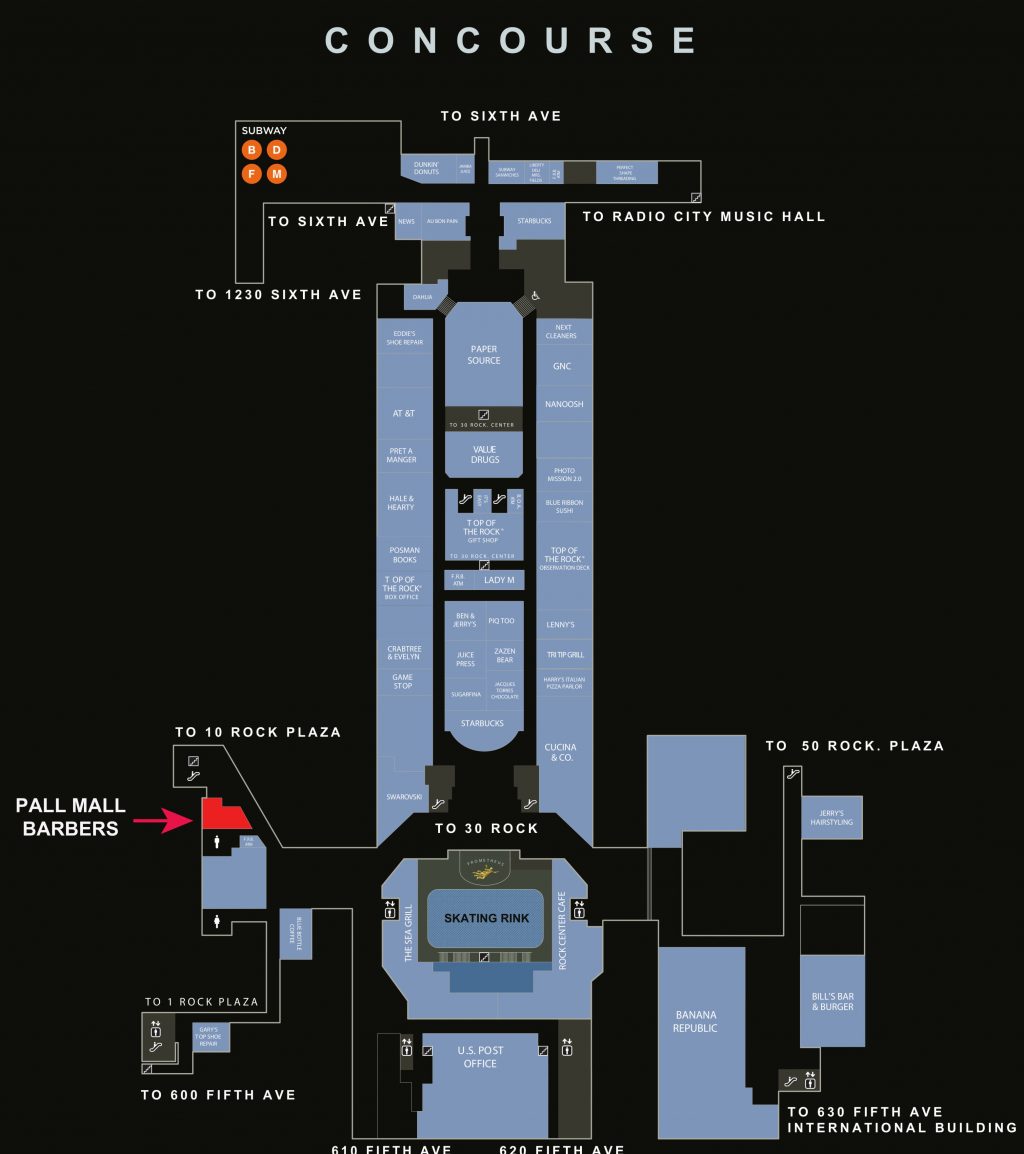 Every barber service starts with an in-depth consultation which helps your barber deliver the perfect barber service, so you can look and feel fantastic and make the right impression, every time. Not sure what you want? Why not have a chat with our barbers to see what would best style to suit your face shape and personality?
Our team of talented New York barbers can offer grooming advice as well as classic and, modern gents haircuts and all manner of barber services from luxury wet shaves to beard trimming and beard styling, Providing the best haircuts in Midtown New York, along with that great barber banter.
We know how important it is to keep yourself looking groomed all year round. That is why we produced a vast range of luxury men grooming products, inspired by our client's needs and lifestyle. It reveals a character that asserts itself with independence and determination, for the city gentlemen who chooses his own destiny.
Our men's grooming product range is used by our barbers in-store and can be purchased therefore you can recreate that unique style with ease – with a little friendly advice from one of our highly skilled team of New York Barber shop.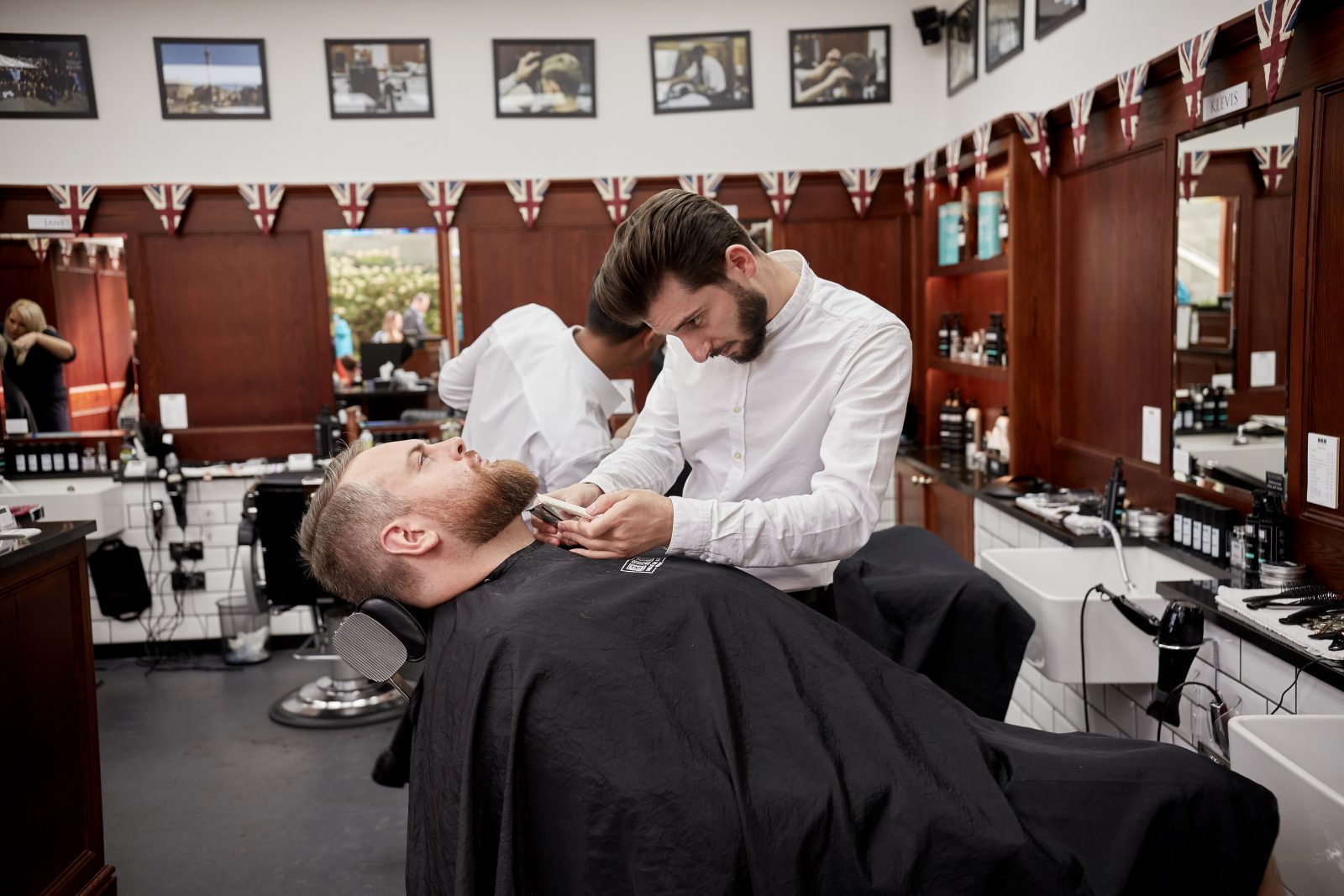 We like to consider ourselves consultants as well as the master barbers in Manhattan. The team of barbers in Midtown NYC  is on hand to advise and guide you toward healthier hair and a style you are truly happy with. It is important that both you and your master barber have a clear image of the end result. At our esteemed barber in NYC, we love imparting our wisdom to you so that you can maintain your hairstyle at home, with the help of our premium product range.
Pall Mall Barbers Midtown – British Barber In New York
Our Barber includes quality men's haircuts, beard styling, and luxury wet shaves from the best barbers, styled with our range of award-winning men's barber products that can be purchased in-store too. From classic techniques to modern men's hairstyles, our refined barber services add an element of relaxation and good looks to our client's life. Make your first impression count – We are on a mission to be the Best New York Barber shop has to offer for our clients.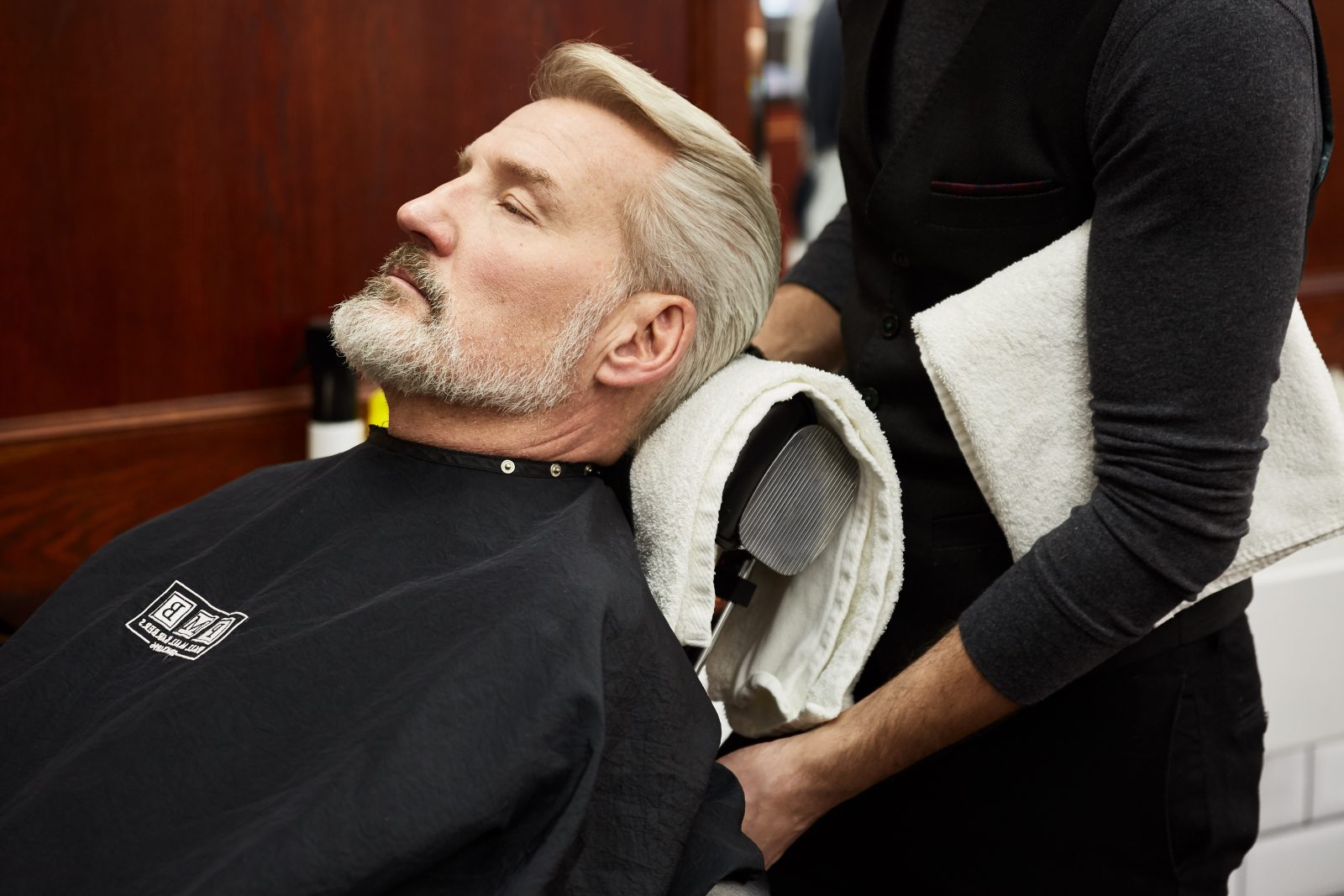 Our barbers near Rockefeller Center Station, are known as the best barbers near Midtown – our reviews, reputation, and results speak for themselves. Our team of expertly trained and well-experienced barbers near Midtown East NYC is on hand to serve you with barber services.
If you searching for a Barber | Barber Shop New York | Barber Shop | Barbers Shop | Barber Shops Near Me | New York Barber Shop Near Me | Barber Shop NYC | Men's Barber Shop | Mens Barber Shop Near Me | Barber Near Me | Best Barbers in NYC | Best Barbers NYC | Master Barbers NYC | NYC Barbers | Midtown Barbers | New York Barbers | Barbers in Manhattan | Barbers Manhattan | Best Barbers in Manhattan | Barbers in Rochester NYC | Astoria Barbers | Barbers Astoria | NY Barbers | Best Barber in Brooklyn | Brooklyn Barbers | Pall Mall Barbers NYC – You are in the right place… We'll let you make your own decisions – if we make the cut in our New York Barber Shop – You are in the right place…
---
---