Barber shop franchise USA, Canada 🇨🇦
Are you thinking of starting your own Barber Shop Franchise? Maybe you're looking for a new opportunity in the hair industry. If so, Pall Mall Barbers Midtown NYC may be the perfect option for you.  We're successful barbers with over 125 years of experience, and we're always looking for talented and ambitious individuals to join us. If you're looking for a luxury old-fashioned luxury barbershop experience, Pall Mall Barbers Midtown NYC is definitely worth checking out.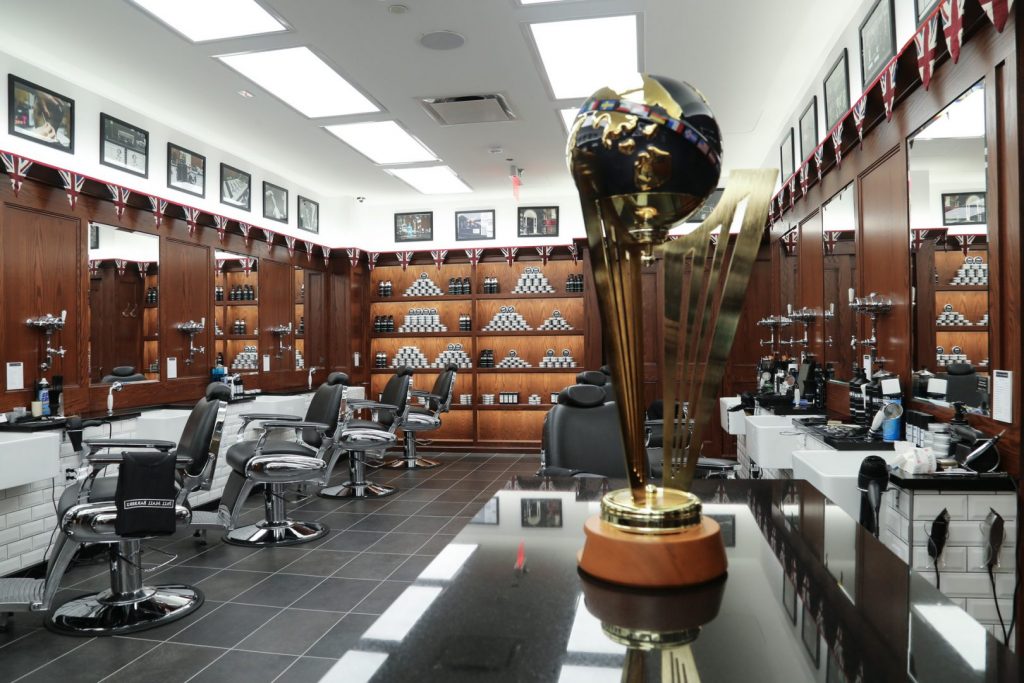 Pall Mall Barbers Midtown – Barber Shop Franchise
Pall Mall Barbers Midtown NYC is a London based barbershop business, expanding globally through our franchise model and professional grade product offering. Our franchise package is extremely competitive, and our products are used by some of the best barbers in the world. We're looking for motivated individuals who are interested in opening their own Pall Mall Barbers Midtown, Barber Shop franchise. We provide all the training and support you need to get started, and we have a proven track record of success.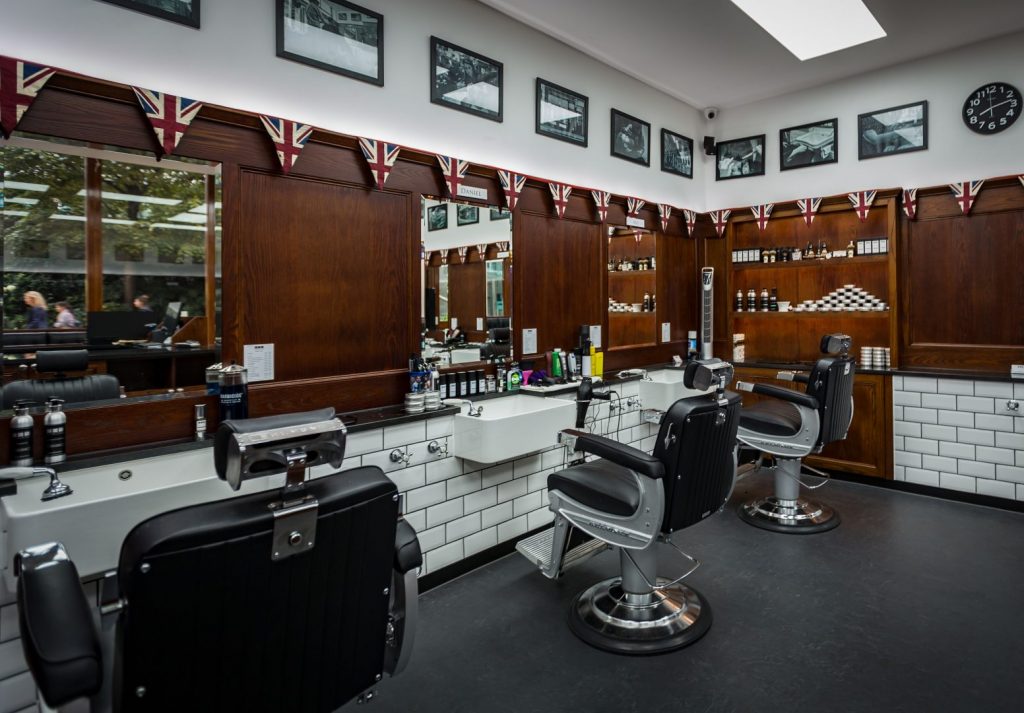 Pall Mall Barbers Midtown Barber Shop franchise offers a great opportunity for those looking to enter the hair and beauty industry. We have a proven business model and brand that has been developed over many years through dedication and hard work. Our franchisees benefit from our knowledge and expertise, as well as our strong network of support. We are looking for franchisees who share our commitment to quality and customer service, and who are willing to put in the necessary work to grow our business.
How Pall Mall Barbers Started?
When we started Pall Mall Barbers, we had a clear vision of what we wanted to achieve. We wanted to create a brand that was synonymous with quality and customer service, and we wanted to offer our franchisees the opportunity to be their own boss while still having access to our proven business model.
We acquired the first shop in Whitcomb Street in 2005, and soon after opened a second store in Fitzrovia, followed by further stores in Westminster and Bishopsgate, Kings Cross, and Paddington. Further out in New York City.
The company has gone from strength to strength and I'm proud to say that we are now the market leaders in our field. Our success is built on providing high-quality products at competitive prices, backed up by excellent customer service. Excellent customer service has always been a priority for us as it is one way that we differentiate our business from others in the industry. By providing superior customer service. barber shop franchise USA, Australia, Canada 🇨🇦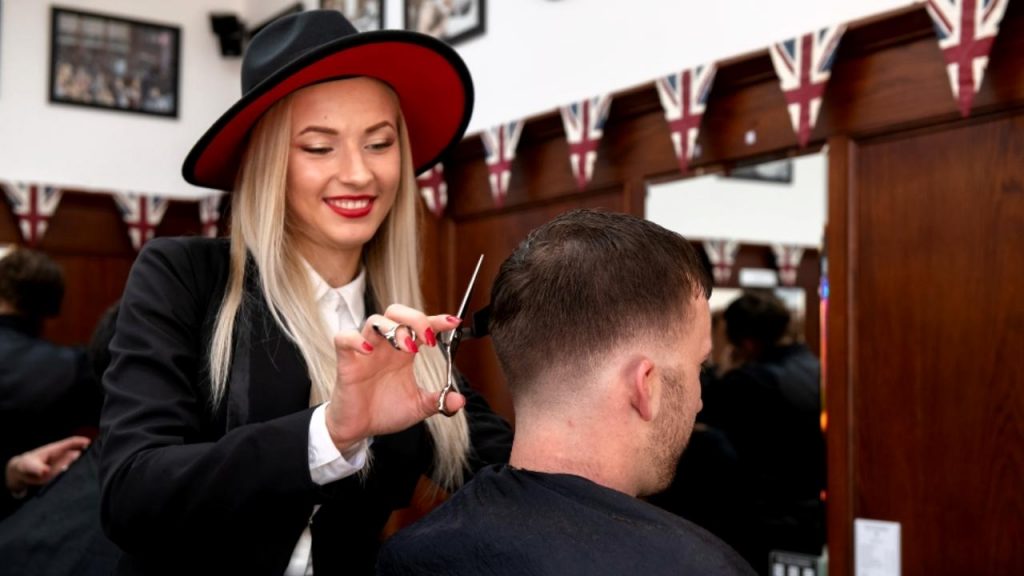 Long-Established History
Pall Mall Barbers has a long-established history of providing barbering and men's grooming to gentlemen, dating back 120 years. Founded in 1896 at No. 27 Whitcomb Street, The Pall Mall Toilet Saloon, as it was historically known, was a standout in St James' and Pall Mall.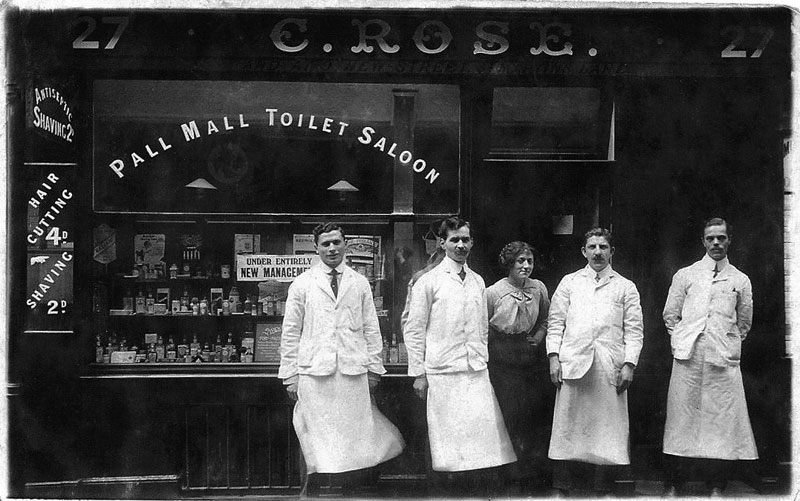 Whether you are looking for a traditional barbering service or something more modern, Pall Mall Barbers Midtown NYC has the expertise to cater to your needs. Our team of barbers nyc has a combined 350 years of international experience, so you can be confident that you will receive a professional and high-quality service.
We believe in educating the modern gentleman on the importance of grooming, and our barbers nyc are always happy to share their knowledge with our clients. If you are looking for a barber nyc who can provide an excellent standard of service, then look no further than Pall Mall Barbers Midtown NYC.
Barber shop franchise UK, USA, UAE, Australia, Canada 🇨🇦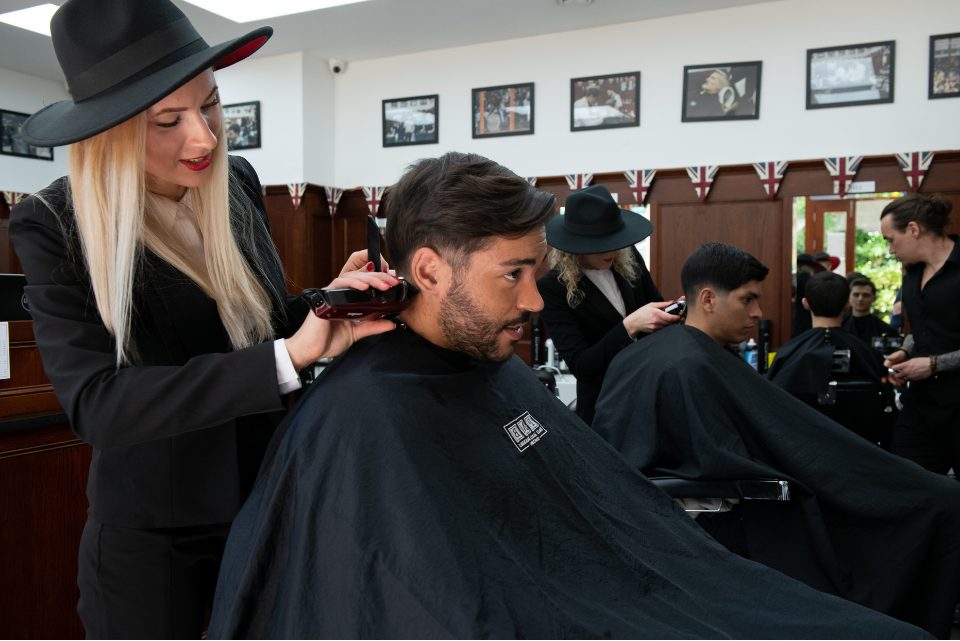 High Levels of Customer Service
Our team of barbers nyc are dedicated to providing the highest levels of customer service. Our attention to detail and consistently high levels of customer service have featured significantly in our overall success and it is essential that franchisees replicate everything we are currently doing within our business, as set out in our operations manual.
It is important that all franchisees follow the manual closely in order to maintain the high standards that we have set. By providing excellent customer service, franchisees will be able to build a strong rapport with their clients and ensure that they keep coming back.
In addition, we have developed the Pall Mall Barbers grooming collection over a 5-year period, tested in our barber shop nyc on real gentlemen. The products are designed for professional usage and are also offered for personal use.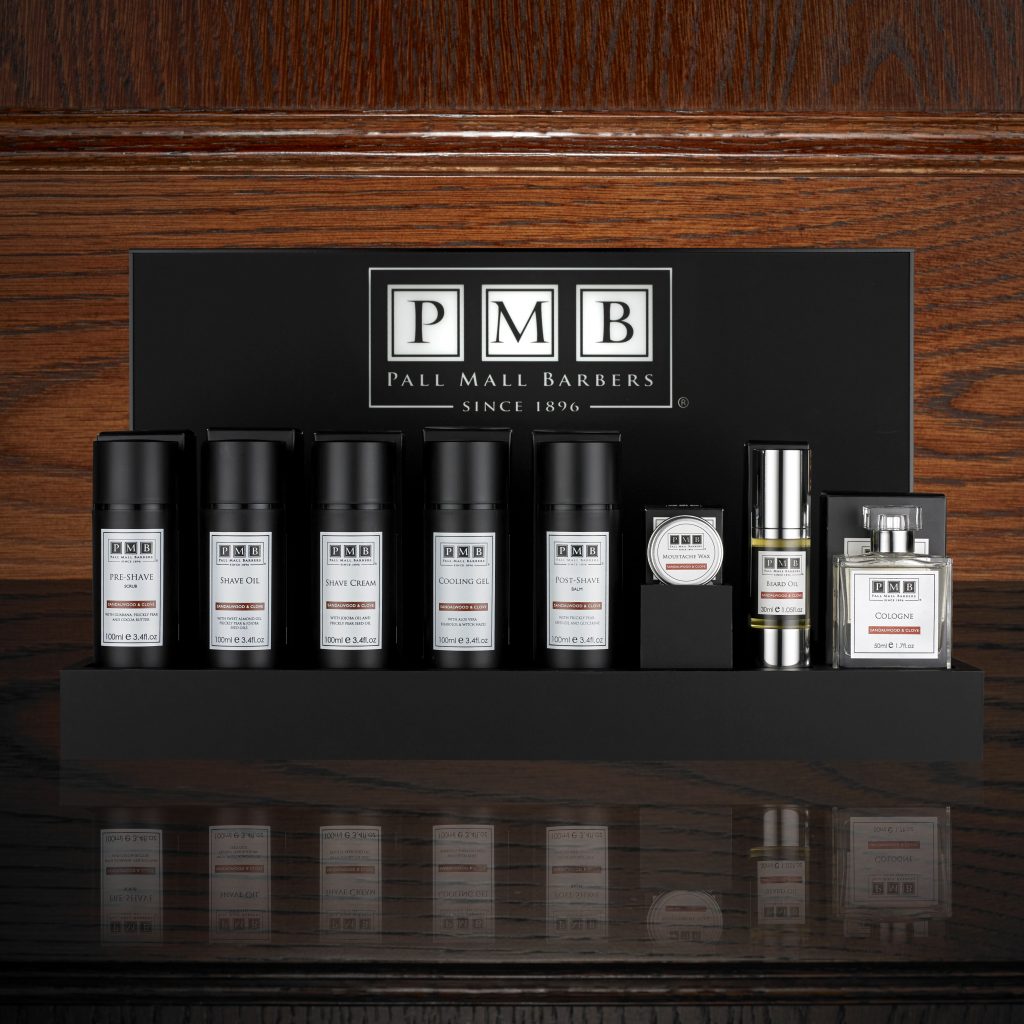 Luxury Men Grooming Products
Established in 1896, our store has been providing the finest men's products to Londoners for over 120 years. We take pride in offering an extensive range of high-quality items, from everyday essentials to luxurious items that make a perfect gift.
Our team of professional barbers nyc are always on hand to offer helpful advice and guidance, whether you're looking for a new fragrance or selecting the perfect suit. With a reputation for excellence, our store is the first choice for discerning men who want the very best.
Click here to visit our shop. Want to know more about our Product Materials Safety Data? Read more here.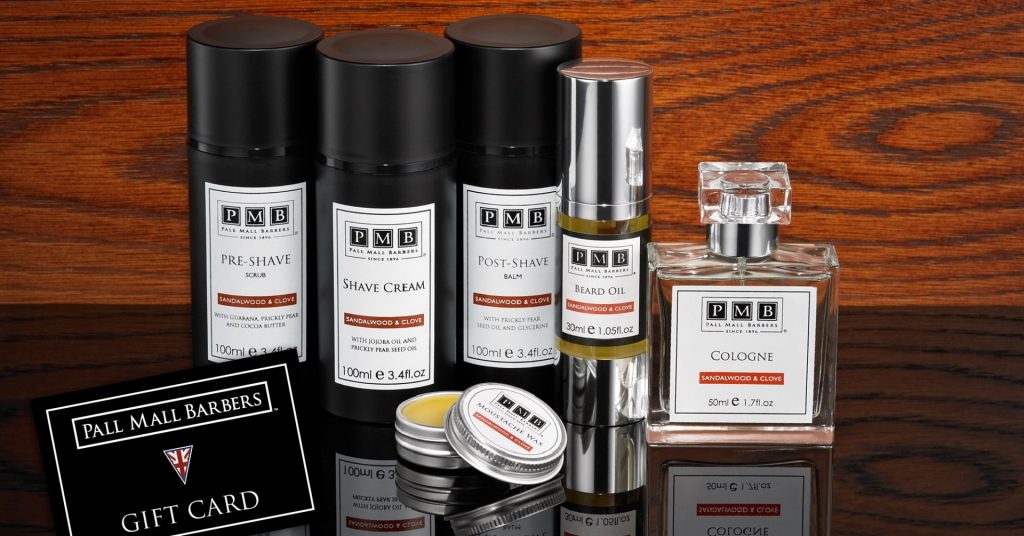 Featured in More Than 200 Different Media
Over the past decade, Pall Mall Barbers has featured in more than 200 different media clips for high profile companies including GQ, the Evening Standard, BBC, Channel 4 and ITV. We have been featured on many mainstream television programs, including Sunday Brunch, This Week, Daily Politics, Mr Selfridge, The One Show, Heir Hunters, How To Look Good Naked and the BBC News.

What Pall Mall Barbers Midtown, Barber Shop Franchise Offers?
Pall Mall Barbers Midtown NYC franchise offers an exciting opportunity for the right people to provide our range of barber services and sell our own brand of top-quality grooming products. Pall Mall franchise is designed to operate in a simple yet effective manner, with franchisees spending most of their time in the barbers shop.
We provide full training and support to help franchisees get started, and we're always on hand to offer advice and guidance as needed.
Our franchisees benefit from being part of a well-established brand with a strong reputation for quality, and we're confident that with the right commitment and dedication, there's potential for great success.
We are totally committed to helping and supporting our franchisees, both during the early development stages and then on an ongoing basis with marketing and sales promotion initiatives.
We are committed to helping and supporting our franchisees through every stage of development. From the initial stages of setting up their businesses to ongoing marketing and sales initiatives, we are here to help franchisees succeed.
We know that a successful franchise is built on strong relationships, so we are dedicated to fostering franchisee relationships that are based on trust and mutual respect. We believe that by working together, we can create a network of successful franchisees that will contribute to the growth and success of our company.
The support package provided to all new franchisees is comprehensive and reflects the many year's experience we have in running barber shop franchise
Our goal is to help you succeed, and we're committed to providing the resources and assistance you need to make your franchise a success. So if you're looking for a franchise opportunity that offers real potential, look no further than us. We're confident that you won't be disappointed. barber shop franchise UK, USA, UAE, Australia, Canada 🇨🇦