By Royal Appointment
On February 14th 2019, Pall Mall Barbers had the immense privilege of welcoming HRH Prince William, The Duke of Cambridge, to our Paddington barbershop. Prince William visited our Paddington barbershop.

HRH Prince William, The Duke of Cambridge, alongside his wife The Duchess of Cambridge and The Duke and Duchess of Sussex – of course, we know them better as Kate, Harry, and Meghan, but titles are titles – lead Heads Together, a mental health initiative for young people, veterans and homeless charities aimed at addressing the growing mental health crisis in our country.
A Royal Visit from the future King
Prince William arrived at the barbershop with our Founder & CEO Richard Marshall, battling the crowds of Royal fans who had gathered outside to witness the Prince in person. He spent time speaking with our barbers, talking about the importance of addressing mental health issues.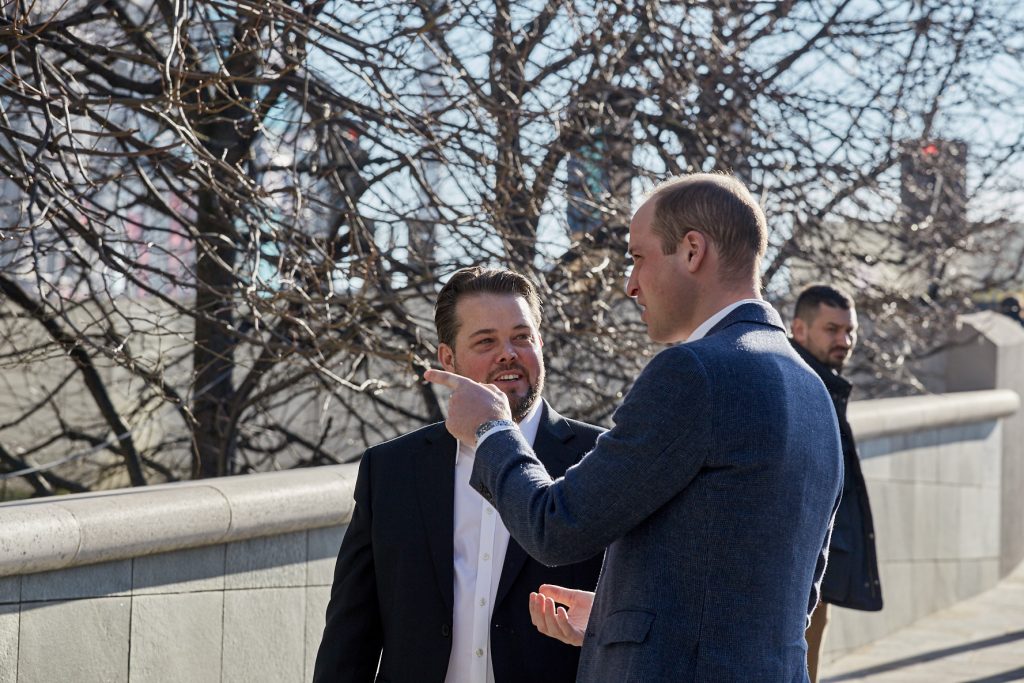 We gifted him with some of our award-winning products, and whilst he was in the barbershop he joked that he didn't really need too much help in the way of haircuts anymore.
Richard Marshall later said the occasion was 'an incredibly special one which gave him a great sense of fulfillment and accomplishment'.
In the Media
The work that Prince William and his family are doing to draw attention to mental health has been incredibly valuable, and the conversations are generating plenty of press coverage.
The visit attracted global media attention with Richard Marshall being interviewed on ITV News London whilst General Manager Daniel Davies spoke live on Sky News. The Royal household covered the visit, with tweets and articles from Kensington Palace and the Royal Family as well as the Heads Together initiative. Additionally, the Daily Mail, Channel 5, Hello, People and the Daily Express all reported on this momentous occasion. The news even traveled as far as Australia and Canada!
Our Mental Health Solution
Modern lives are exhausting, and full of anxiety – working in London can be particularly taxing on our mental health. Stressful jobs, long commutes, expensive rents and the increasing phenomenon of loneliness which can be exacerbated through social media – it all builds into a perfect storm. And on top of that, men are less likely than women to visit a doctor and receive treatment for their mental health conditions.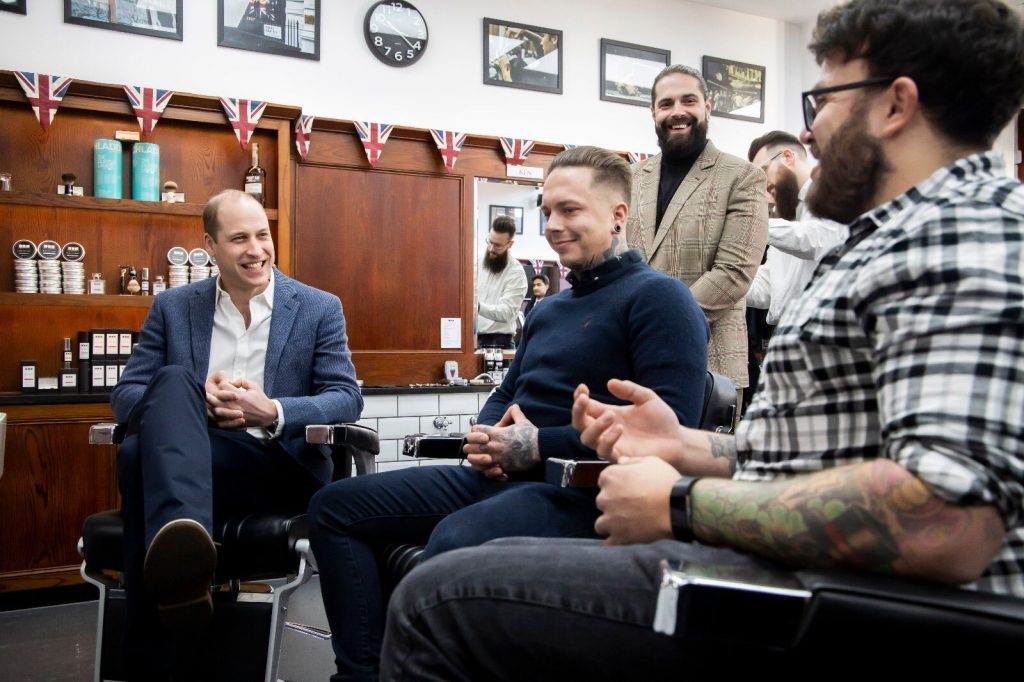 Follow @pallmallbarbers.nyc
Where is Pall Mall barbers New York?
Pall Mall Barbers Midtown Address: 10 Rockefeller Plaza Lower Concourse, New York, NY 10020, United States