Best Medium-Length Haircuts for Men
Medium-length haircuts gives you the opportunity to explore an array of hairstyles as it offers the right balance between long and short hair. It's a suitable length for all types of hair, and with the help of a good barber, you can give yourself a very subdued, dashing, sporty, or casual look.
With medium hair, you also have the chance to combine many variations like textured hair, lengthy locks, fringes, undercuts, and fades to create a modern look. If you have stuck to one good old haircut until now, it could be the time you seek out a new look.
In this article, we are going to speak about timeless, trendy, as well as old-school haircuts for medium-length hair. Whether you like to go for a messy appearance or prefer to maintain a neat look, we have got you covered. We are also going to recommend top-notch hair styling products you can use to achieve the desired look at home!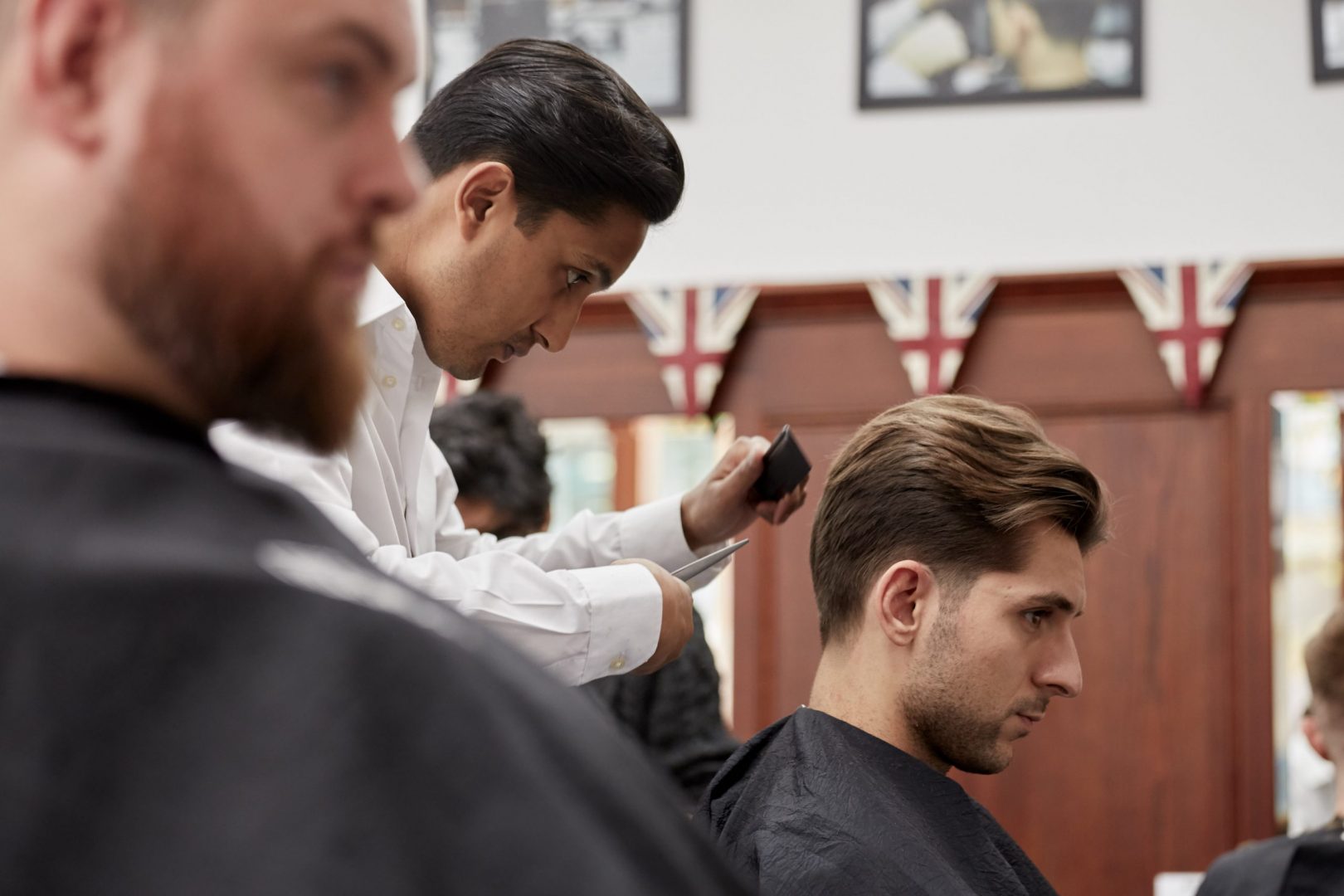 Pompadour
The classic Elvis style has evolved into many versions over the years, and none has failed to be impressive. Pompadour is such a loved and popular hairstyle that has an iconic character. The style is achieved by combing the hair upwards and creating more definition and volume on top. With pompadours, the volume recedes at the back, creating a faded look. It also means the sides are usually kept shorter, defining your cheekbones. You can also go for a side-swept pompadour.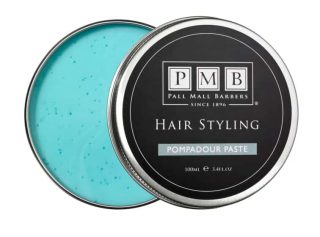 Pompadour is also a great hairstyle if you want to elongate the overall appearance of your face. You can personalize it to fit your appearance and hair texture after consulting an expert.
Pall Mall Barbers Pompadour Paste helps you achieve the perfect look as it's very flexible to work with and offers a firm hold and great shine. It will enhance the texture and allows you to separate hair easily.
Quiff
Similar to the pompadour, a quiff is also achieved by combing your hair upwards to improve volume on top. However, it's also curled at the back to create a wavy appearance unlike pompadour. You can go for an undercut, tapered fade, or high skin fade to pair with the quiff.
As your locks are brushed upwards, you will definitely need a styling product with a strong hold to maintain the appearance of your quiff. You can either use the Pompadour Paste or Pliable Clay by Pall Mall Barbers to style your hair.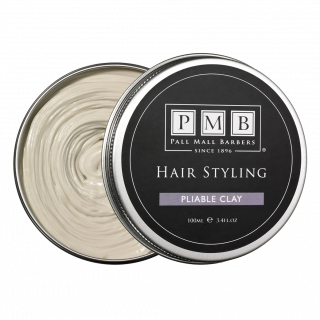 Slicked Back
Don't want any hair falling on your face? Then, the slicked-back style is definitely a look to consider. It's perfect for formal occasions where you need to look neat and stylish at the same time. It's also great for occasions where you need to suit up, especially parties and events. The style essentially keeps all your hair combed back and tamed, leaving no frizzy strands behind. This means you need a great gel or cream to achieve a sleek and super smooth look.
Flexible Shine Paste by Pall Mall Barbers is the perfect product to get a slicked-back style that doesn't make your hair feel stiff and uncomfortable. It's flexible, allowing you to comb and re-style anytime, and provides a subtle shine as well. But, if you need a product with a firm hold to keep the style in place, look no further than our Pomade. It's easy to work with and offers a great shine!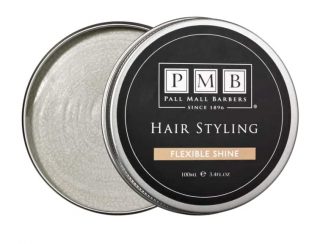 Tousled Hairstyle
If you want to nail the messy yet dashing macho look, a tousled hairstyle is just the right choice for you. It will remind you of good days at the beach when your hair has a great wavy look. However, you have to put in some deliberate effort to master this hairdo. Tousled hairstyles are great for casual outings and parties. It usually requires a considerable length and of course, a spray that can do wonders!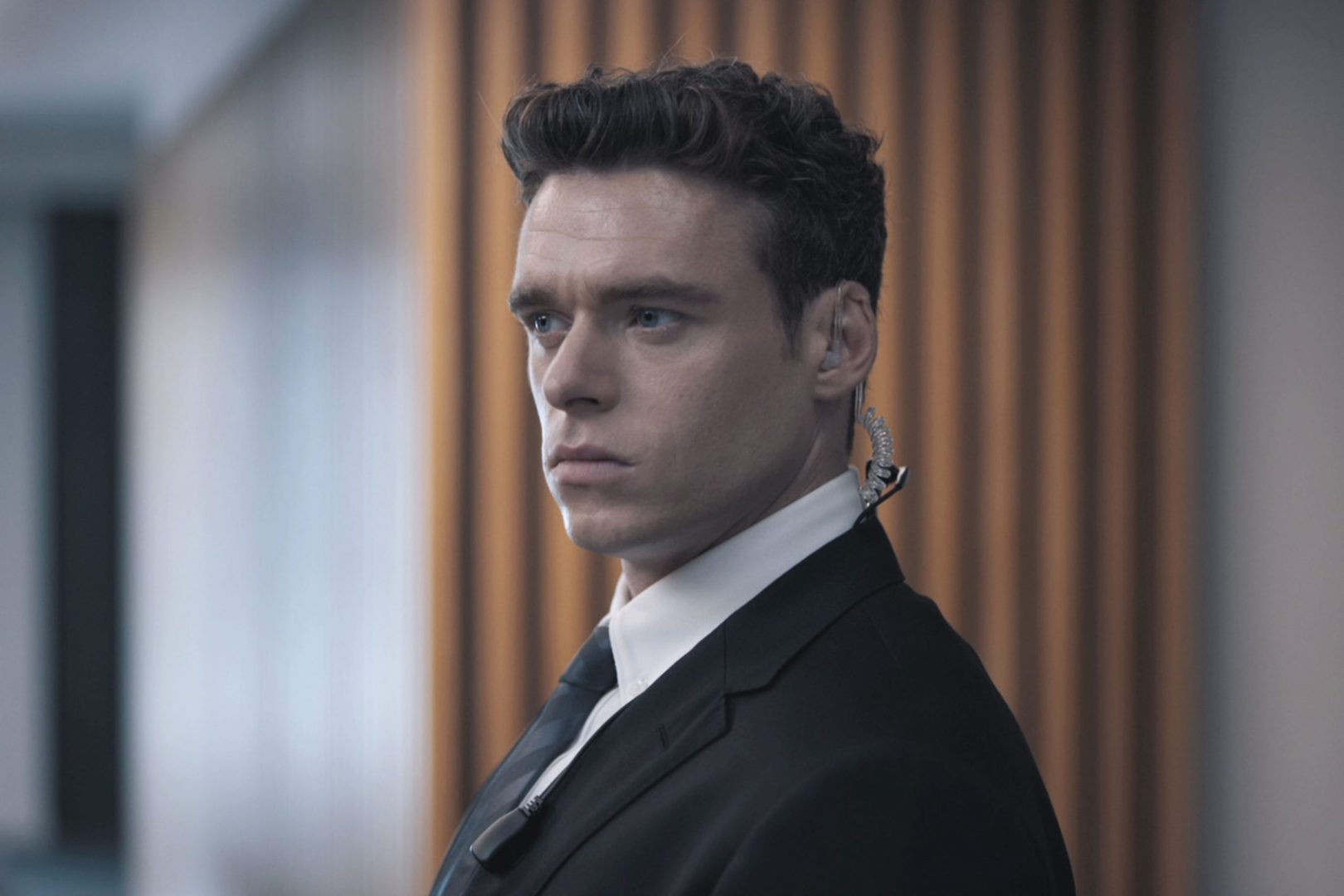 The Sea Salt Spray by Pall Mall Barbers is the ultimate product that helps you mimic wavy beach hair right at home with minimal effort. All you have to do is spray it on your damp or nearly dry hair, and twist your locks. If you want to know more about Sea Salt Spray, read our article here.
Blowout
With a blowout style, it would look like the wind just had a charming effect on your hair. It's a deliberately messy yet sharp look that's sure to turn heads. This effortlessly stylish look does take a bit of effort and work with the hairdryer. To achieve the blowout style, you need to blow-dry your hair upwards, creating volume and definition. Depending on how you prefer, you can go for shorter or longer sides. You can also use a Light Dressing Cream or spray to enhance the look as well.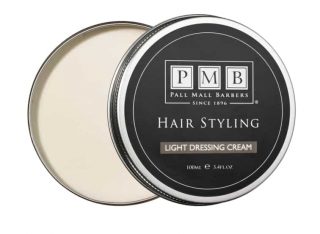 Textured Hair
Another good choice of hairstyle is one with many layers to enhance the definition of your locks. It also creates more volume making your hair appear fuller. So, it's great if you have thin hair that needs a good touch-up. The appeal of textured fringes depends on a great haircut. As these kinds of hairstyles are very structured, it involves sectioning your hair properly and giving each layer the right length in comparison to the other. So, make an appointment with the best barber in town and discuss the kind of layers and the fringe you like to have.
Thereafter, all you need to do is use a product like our Pompadour Paste or Workable Paste to highlight the layers. You can go for layered hair with side-swept fringe, angular fringe, or completely ditch the fringe and go for a quiff style.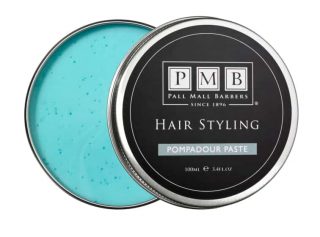 Bro Flow
Another popular medium-length hairstyle that gives you a carefree and low-maintenance look is bro flow. However, to achieve and retain the style, you need to put in some significant effort and use suitable products – not so low maintenance yeah?
Like with a pompadour, you have a lot of freedom to explore the bro flow look, and it is ideal for all hair types! Usually, your hair should reach at least up to your ears to perfect this hairstyle.
Bro Flow is where you create a winged-style look. For this, you need to comb your hair to the back and sides and use a light spray or cream to hold it softly in place. As this isn't a hairstyle that stays in place throughout the day, you need to run your hands through the hair, directing it back and sideways quite often.
The Sea Salt Spray by Pall Mall Barbers is one of the best products to sport the bro flow hairstyle, especially if you are going for a wavy look. It gives your hair more definition and brings a beach hair appeal. Alternatively, you can also use the Light Dressing Cream as it's light enough to run through your hair easily. It's very flexible and has a low shine, so it wouldn't even look like you have used a product on your hair!
Undercut
An undercut is where you have quite long hair at the top and closely trimmed or shaved sides and back. It's perfect if you like to style your hair in a variety of ways, whether it's a side-swept hairstyle, a tousled look, Mohawk, or even a slicked-back style. Undercut hairstyles need some experimentation, and you need to get your haircut by a good barber who not only brings out a great look but also teaches you how to maintain it.
You can use a variety of hair care products to fashion your undercut. We highly recommend you use the Workable Paste by Pall Mall Barbers as the pliable texture helps you style it in any manner you need. If you like to go for a sleek look, you can also try the Flexible Shine Paste!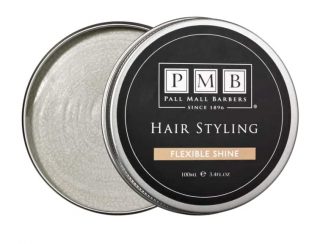 Comb Over
A comb-over is when your hair is parted to the side and combed over to one side to achieve an asymmetric look. If you have balding issues, this is surely an ideal hairstyle that will not only cover the bald area but also provide volume. Even if it's not the case, comb-over is a celebrated vintage type hairstyle renowned for formal occasions. You can also achieve a very retro look by pairing it with an undercut or fade. The side parting has to be very prominent here to get the best look.
You can use a variety of products to maintain this look. The best option would be to use the Pomade by Pall Mall Barbers, especially if it's for a special occasion. It will provide a good hold and shine. Alternatively, you can also use the Flexible Shine Paste for an ultra-sleek look or go for the Pliable Clay to achieve a subdued shine.
Fades
As someone with medium-length hair, there is a variety of fade options for you. If you want to achieve a contrasting look, you can opt for a high fade. A high fade begins right above your ears and will have a closely trimmed or shaved look towards the end. There's a high bald fade and a high tapered fade to choose from. The midway fade starts slightly lower leaving more hair on top. The low fade leaves even more hair on top, letting you sport a pompadour, quiff, or comb-over. The primary difference among these types is where the fade starts. You can select one based on how much volume and length you desire to maintain at the back.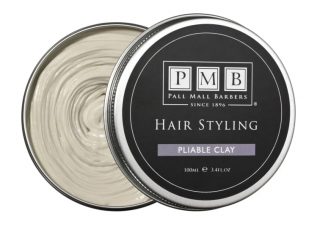 In order to enhance your fades, you can use a variety of products. Depending on whether you want to keep it shiny or neutral, you can use the Flexible Shine Paste or Light Dressing Cream by Pall Mall Barbers. Using the Pliable Clay can help you go for a matte look.
Faux Hawk
A toned-down version of Mohawk, a faux hawk haircut essentially means clippings the sides shorter while leaving the strip of hair in the middle long. It's a great haircut if you want to mark your presence with a dramatic hairstyle. If you have a rectangular or triangular face, a shorter top is ideal. If you have a round face, more length on top can help in elongation. As faux hawk is a very versatile haircut, there's a variety of ways to style it.
You can choose to create spikes for a sharp appeal using the Pliable Clay by Pall Mall Barbers as it offers a strong hold. Otherwise, you can go for a wavy texture with our Light Dressing Cream or Sea Salt Spray.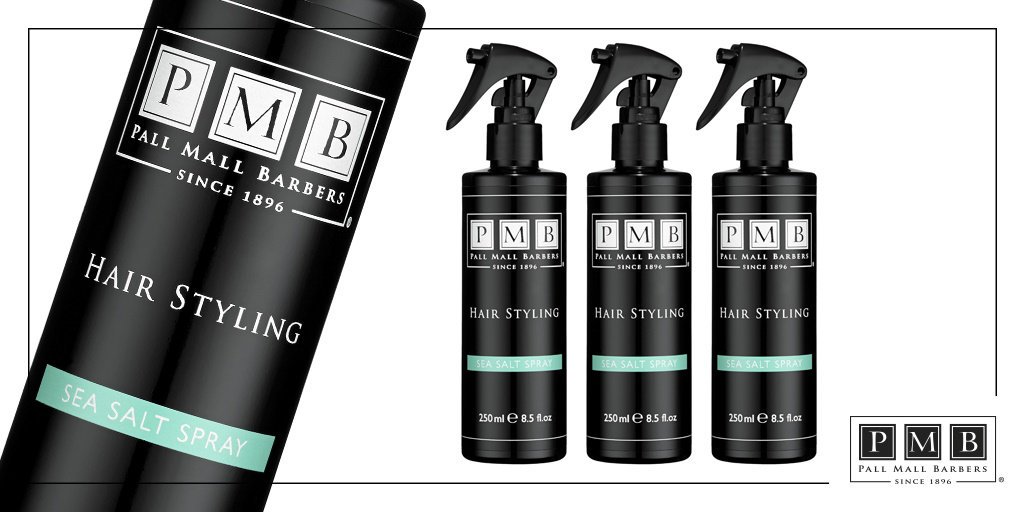 Mid-part Hairstyles
If you have considerably lengthy flowing hair, say, below your ears, then you can perfect a mid-part hairstyle. There's not a lot of work here except that you have to part your hair right in the middle and let your hair take its natural form. You can always apply some light dressing cream to improve the appeal.
Angular Fringe
If you have a heart, round, or square-shaped face, fringes will look amazing on you. So, why not go for an angular fringe haircut? Here, the back and sides take a tapered style while the top layers are kept long. The hairstyle gets its name due to the way in which the hair on top is layered to form an angle. For a round face, it gives more length. For a heart or square-shaped face, the fringe can diminish the prominence of the forehead and cheekbones.
There are so many variations of angular fringes, so make sure you ask your barber's opinion about it. You would also have to use a good Pomade to keep your hairstyle in check!
Pall Mall Barbers Hairstyling Products
A haircut can have a drastic impact on your appearance, and therefore, there cannot be any room for mistakes. If you are looking to get a flawless haircut exactly as per your requirements, Pall Mall Barbers should be your number one choice. We have a team of enthusiastic and highly skilled barbers to provide you the best service possible. Our long-standing reputation as a leading barbershop proves our expertise!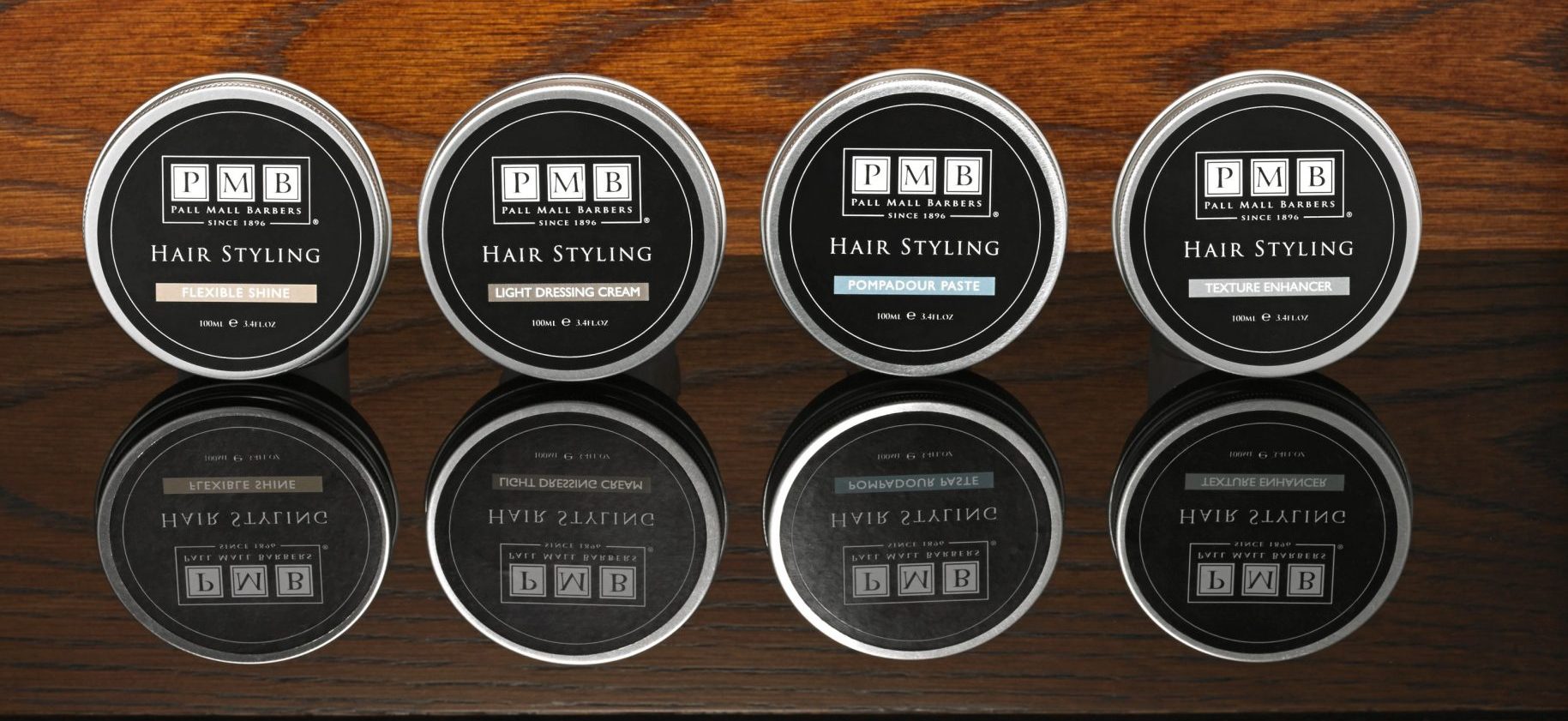 We also have a variety of styling products to help you maintain your hair in great shape wherever you go. Pall Mall Barbers' hair styling products are manufactured using high-quality ingredients and are renowned for their ease of use. We have products for all your styling requirements, so don't hesitate to consult us and get the product you are looking for!

Pall Mall Barbers NYC Address: 10 Rockefeller Plaza Lower, New York City, NY 10020, United States
Nearest Subway Stations
Nearest Train Stations
Book an appointment with our awesome team at Midtown, this can be done via our Website Booking System or by using the free PMB app (available on iOS and Android). Alternatively, call the shop and speak to one of our friendly team members, who will be delighted to make a booking for you.
The service menu provides a full description of what to expect when you visit Pall Mall Barbers Midtown.
Please bring your face covering with you for your appointment. We want to save the NHS. Please find information on our services and visiting restrictions in our COVID-19 section here. 
Barber | Barber Shop New York | Barber Shop | Barbers Shop | Barber Shops Near Me | New York Barber Shop Near Me | Barber Shop NYC | Men's Barber Shop | Mens Barber Shop Near Me | Barber Near Me | Best Barbers in NYC | Best Barbers NYC | Master Barbers NYC | NYC Barbers | Midtown Barbers | New York Barbers | Barbers in Manhattan | Barbers Manhattan | Best Barbers in Manhattan | Barbers in Rochester NYC | Astoria Barbers | Barbers Astoria | NY Barbers | Best Barber in Brooklyn | Brooklyn Barbers | Pall Mall Barbers NYC | Men's Haircut