The combination of sea salt spray and beach sand can give your hair a good makeover. We speak about the messy, wavy, hot, and effortlessly stylish look you get after hitting the beach—the eye that never goes out of fashion and the look that always manages to turn heads. We all like a good day at the beach for many reasons. Besides embracing the glorious sun and refreshing yourself with a dip or swim, a visit to the beach can also mean a fabulous hair day.
But, going to the beach whenever you need that look is not a viable option. Also, not many of us live close to beaches! If you wonder if another way to recreate the desirable look of beach hair, you have come to the right place. It is going to the beach! But that's not it. Sea salt spray is a super helpful product in many other ways that it has become a trendy men's hairstyling product today. In this guide, we will explain everything you need to know about this product and the best Sea Salt Spray in the market today!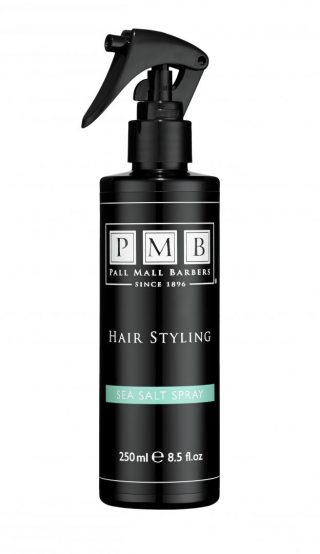 What is Sea Salt Spray?
Sea salt spray is a hair styling product that provides your hair with a unique texture, similar to the tousled waves you get after hitting the beach! It combines water, sea salt, and other hair nourishing ingredients that may vary with each brand, depending on what the manufacturer considers best for the hair. It can be used both as a primary styling and pre-styling product. Applying sea salt spray can make your hair look voluminous, thick, bouncy, and texture while retaining its natural look.
Unlike other men's hair styling products, sea salt spray doesn't make your hair feel greasy, sticky, or oily. It doesn't leave a residue at the touch, making it an absolute favourite among gentlemen who like to go for a subdued look. The primary ingredients in a sea salt spray will absorb excess oil that causes your hair to weigh down and provide more volume. Sea salt spray also has a very light hold, making your hair flexible enough to be styled and restyled all day.
What Are the Benefits of Sea Salt Spray?
Well, anyone can use and benefit from sea salt spray as it's a great styling product. But, here's when it becomes convenient. If you struggle with wispy and thin hair, It is a great ingredient to give your locks some life! It provides a voluminous look and feels to your hair, making it one of the best pre-styling products to use when you are going for a pompadour or faux hawk. It is also suitable for men who need a product with a flexible hold, so your hair doesn't appear very stiff after styling. You can use it before the usual products like hair paste or pompadour. For men with curly or wavy hair, It can be a great way to enhance their natural look.
If you have straight hair, you can use it to achieve a wavy texture. It also helps you tame fizz and provides more definition for your mischievous curls! Finally, we think sea salt spray can be a good product for medium to long hair as it can quickly appear dull and limp than short hair. They need constant maintenance to appear full and nourished. A few spritzes of sea salt spray can do wonders in boosting the look of your hair. It won't bring a big difference if you have short hair, but it is still an excellent product to use.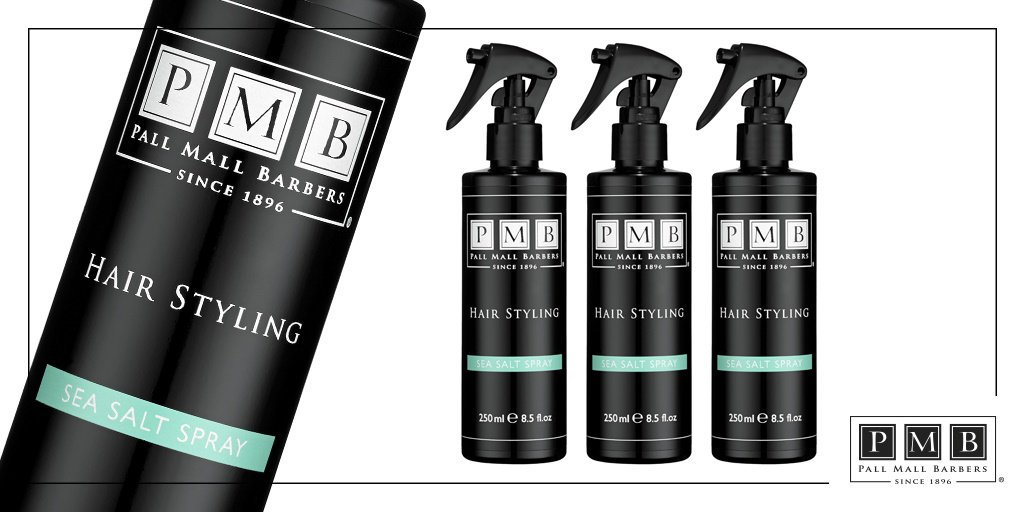 How Often Should I Apply Sea Salt Spray?
First, it's important to mention that this is not a product you use very often. The sea salt and alcohol content on it can absorb the excess oils and hydration in your hair, leaving it dry. This is also why it gives a crunchy texture to your hair. While it's great, using it regularly can dry out your hair, making it look unhealthy, brittle, and weak. Use it moderately, and you will love the product. Use it excessively, and you will end up ruining your locks.
Our recommendation is to limit it to a couple of uses per week. But, if you do tend to use it more often, make sure you also follow a good moisturizing routine. Some sea salt spray brands have moisturizing ingredients like essential oils to balance out the dryness caused by sea salt. They will help your hair lock moisture or lose less water while deriving the benefits of the styling spray. So, when you select a good sea salt spray for men, make sure you pay attention to the ingredients in it and why they are added in the first place!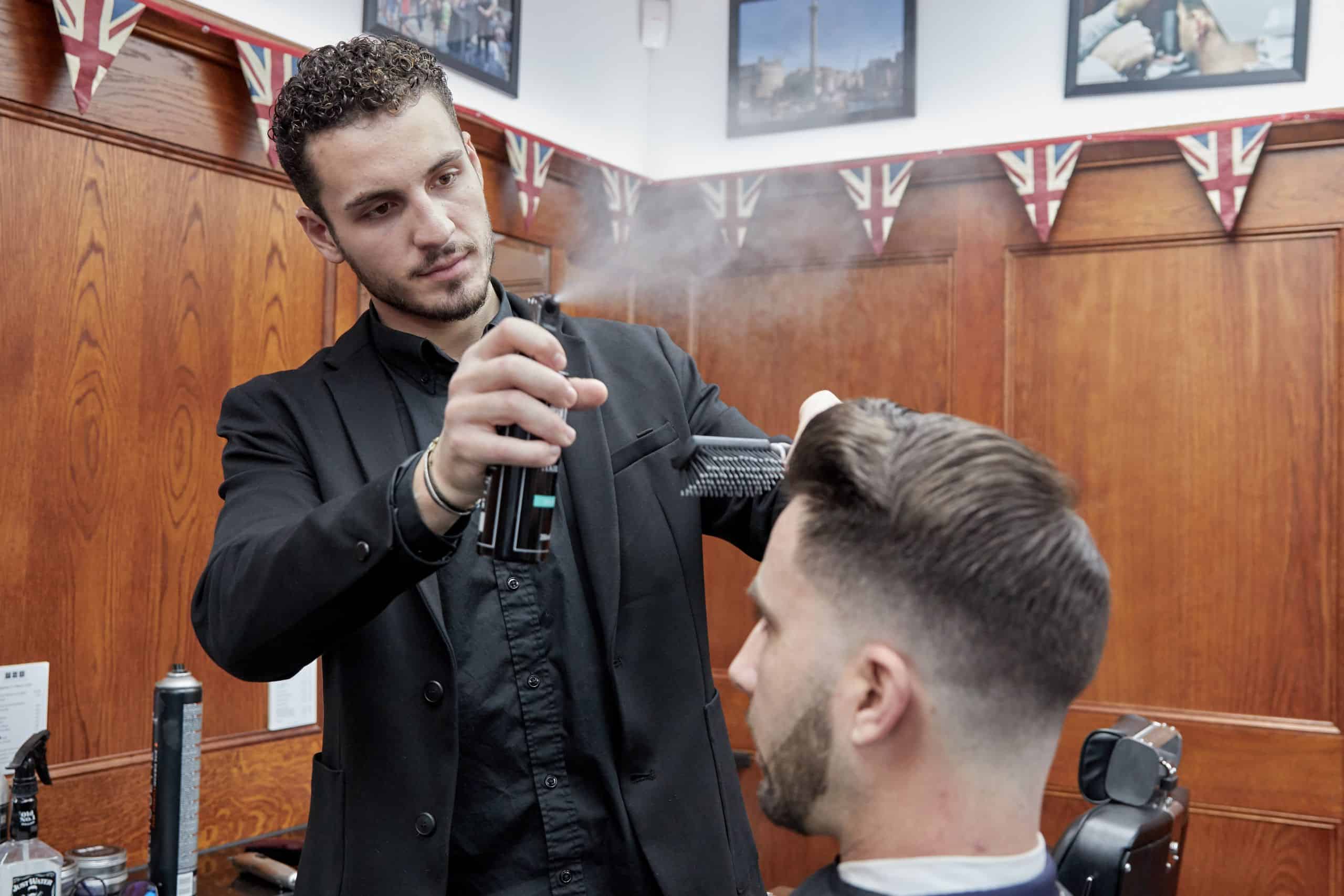 How to Use Sea Salt Spray?
Sea salt spray is best applied on damp hair, although there's no issue in using it for dry hair either. The application would take a few trials and errors to figure out what works best for you. It
It also depends on the kind of texture you are trying to achieve with the spray. If you want to enhance your curls or give your straight hair some wavy texture, it's best to apply the spray on damp hair. Ensure the contents are adequately mixed by giving the bottle a good shake and begin to spritz section by section. It will ensure even application. Spray from root to mid-length of your hair by holding the bottle a few inches away from it.
It's best to avoid spraying it to the ends of the hair as it can dry and damage the tips. The amount of spray needed depends on the length and volume of your hair. You can start small and work your way up. Once applied, begin to scrunch and twist your hair to get the curls you desire. You can also toss your locks a little bit to get the messy appeal. Once you are done styling, which requires less effort, all you have to do is let it dry! Alternatively, you can also use the hairdryer to style your hair and get the desired volume after the application.
Best Sea Salt Spray for Men
If you have used sea salt spray before, you will know that not every brand offers the same experience. Some tend to have a sticky texture as opposed to what an ideal sea salt spray should be. This means you need to get your hands on a good brand that offers the best product for the money paid. At Pall Mall Barbers, we pride ourselves on providing the best products for our customers. This is why all our hair care products are reputed for being high in quality and impressive in performance. Our Sea Salt Spray is a highly recommended product by our barbers and a greatly loved product by our customers. In addition to sea salt and other primary ingredients, our sea salt spray has many nourishing ingredients to prevent your hair from going dry. It's light and straightforward to use.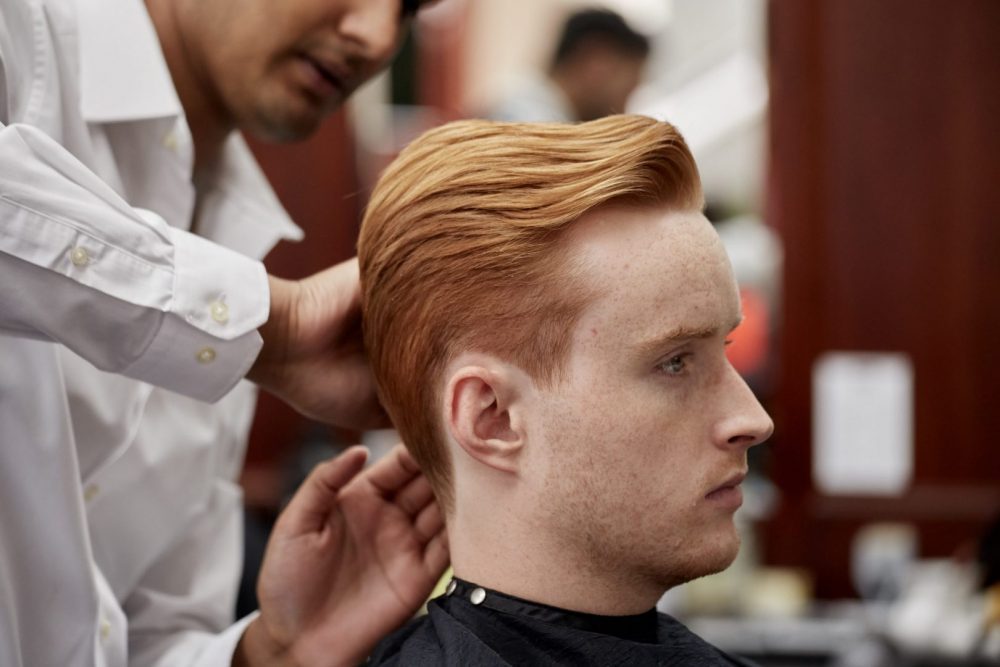 How to Reduce Hair Damage Caused by Sea Salt Spray?
We don't blame you if sea salt spray has become one of your favourite hair styling products because it brings a tremendous change to your hair. It's also one of the products that need minimum effort on your part to look great. But, it's essential to be wary of the potential damage it can cause your hair if used excessively. Here are some tips to help you reduce or prevent hair damage from the spray. As it is known to dry out your hair over time, drinking plenty of water can provide your hair with the hydration it needs! If you use currently tends to dry your hair too much, we recommend you switch to a better product like Sea Salt Spray by Pall Mall Barbers.
You can also try using a leave-in conditioner or a hair serum after using the spray to lock moisture. It is also essential to wash your hair regularly to remove the sea salt residue using your regular shampoo and conditioner. You can even consult your hairstylist for a deep conditioning treatment now and then. Also, it's better not to over-apply sea salt spray and always maintain a distance when spraying it onto your hair, as we mentioned above.
Conclusion
We hope you learnt so many things about this relatively new addition to the hair care industry. For this reason, you will find so many sea salt spray brands in the market with different ingredients. Make sure you give the descriptions in the label a read before you select one. If you purchase our Sea Salt Spray, we guarantee you will never look back. It is a specific styling product that's sure to take the top shelf of your cabinet. It's one of our best-selling products. Pall Mall Barbers NYC also provides a wide range of other hair care products that offer excellent results, like our sea salt spray. You can browse our website to learn more about them or visit a nearby store to try them firsthand! Whether you are looking for the best shaving kit or high-quality hair styling products, we have got you covered.