Memberships NYC – A regular routine of cut and style is the secret to looking your best all the time. Whether you prefer maintaining your iconic hairstyle or like to keep up with the trends of the season, don't slack on the monthly visit to the barber.
As experts in the barbering field, we always emphasize the importance of having a regular barber to fulfil all your grooming needs. In this case, your haircut ritual deserves nothing short of the finest barbers in the city.
So, why not be a part of an award-winning barbering brand? Pall Mall Barbers Memberships offer the best value for money. Become a part of an exclusive group of gentlemen with access to the finest grooming services in New York.
Here are our barber memberships available for our valued clients.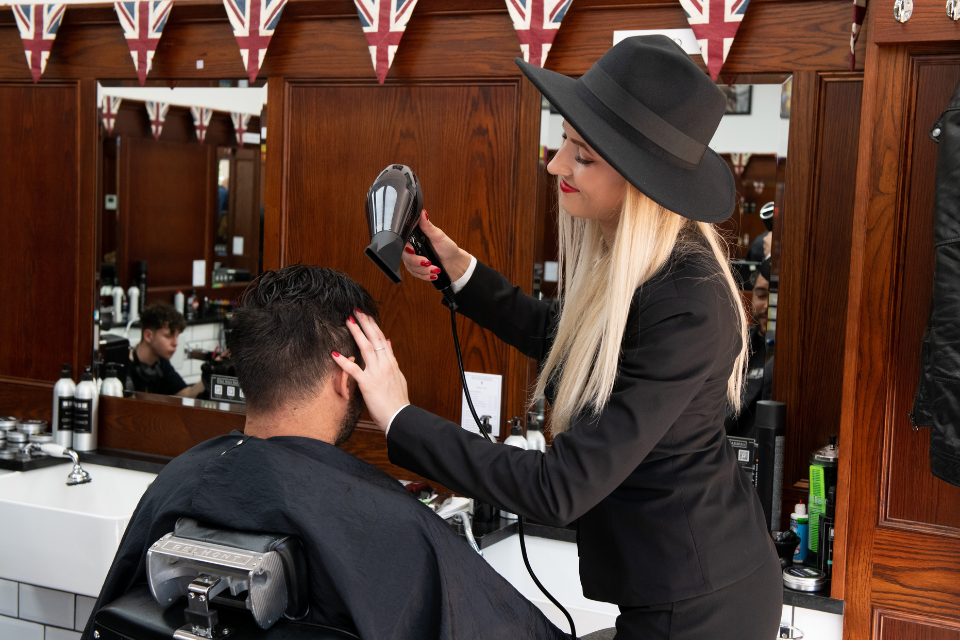 Haircuts 30Min – Ultimate in Luxury
This barbershop membership package is ideal for gentlemen who maintain a short to medium-length hairstyle that requires less than 30 minutes for a trim. The value package offers 12 haircuts per year at the price of 11!
A 30-minute haircut from our expert barbers at Pall Mall Barbers usually costs $49. But as a privileged member, you will enjoy your monthly haircut at just $45! Keep your hairstyle looking sharp and trimmed with a monthly haircut from one of our expert barbers.
If you are a busy professional or businessman who finds it easy to have a short and simple haircut, this is the one for you. But it doesn't have to be a plain-looking one per se. You can take a look at our blog on short hair to find inspiration on haircuts that look good and are easy to maintain with minimal care. Even if you aren't sure of your choice, don't worry. Discuss with your barber and decide what's best for you!
($45 per month or $540 per year)
**Read about additional inclusions of the package below.
Haircuts 45Min – Upgrade Your Style
This is our most popular barbershop membership plan! This package is suitable for those who like to sport medium-length hairstyles or classic hairstyles that need more work. These haircuts need more precision, consideration, and time for perfection, which is why we have allocated it more time. By signing up as a member under this package, you get 12 haircuts per year at the price of 11. A 45-minute haircut usually costs $74 but here, you get it for $68. It's the best option for style-conscious gentlemen who look for personalization and extra special treatment.
If you like to experiment with new looks or want a medium hairstyle that suits your facial features, consult our barbers for expert recommendations. You can also check out our guide on the best medium haircuts to gain a good idea. It's important to use the right hair styling products to achieve and maintain the hairstyle throughout the day. Don't worry as one of our barbers will provide the styling advice you need.
($68 per month or $816 per year)
**Read about additional inclusions of the package below.
Haircuts 45Min + Beard 15Min – Luxury
Here's our specially curated package for bearded gentlemen who needs a complete grooming experience from Pall Mall Barbers at a special rate. It includes a medium-length haircut of your choice and a beard trim – an hour-long session of self-love! You can get 12 such sessions at the price of 11.
Usually, a 45-minute long haircut and 15-minute long beard styling will cost $99. Under this package, it only costs you $91. The perfect Membership package for those who want to keep their hair and beard trimmed and neat regularly.
Even when it comes to beard styling, there are so many options. Some may prefer a full beard, others stubble, while a faction likes long beards. You can check out our blog on the best haircuts and beards for men to look at the options available when shaping your beard. Our barbers are experts at offering excellent haircuts and beard trims. They will also provide you with professional tips to keep your hair and facial hair nourished and attractive.
($91 per month or $1092 per year)
**Read about additional inclusions of the package below.
Barber Memberships for Businesses
This package is for businesses that want to help their employees look well-groomed throughout the year. It's especially ideal for companies catering to front-end customer services or engaged in the fashion, beauty, and modelling industries.
What's great is that we can fully customize our barbershop memberships to suit your budget and requirements. Whether you want to cover the whole cost of membership for your team or a part of it, we can do it for you. Gift your valued employees with a grooming session to look great and feel great!
We offer 30-minute, 40-minute, and 60-minute haircuts and also offer a range of other grooming services. Under our barber memberships, they are available at a discounted rate for your team members! Speak to our team to decide the best way to curate a suitable package for your business.
You can also consult our expert barbers to get the best and latest grooming tips if necessary. Under this package, your team will also receive a free one-to-one consultation session with styling advice from our professional barbers. There are many other perks of signing up for our barbershop memberships as well!
**Read about additional inclusions of the package below.
Perks of Our Barbershop Memberships to Our Valued Clients
Our barbershop memberships aren't limited to monthly haircuts at a discounted rate. Our privileged members also receive exclusive perks! All our barbershop memberships are inclusive of,
Our members receive free personal consultation sessions with our expert barbers. You can discuss your requirements, get our stylist's recommendation based on your hair type and face shape, and settle for a haircut that brings out your best features. You also get free styling tips to maintain the look throughout the day!
Free sign-up kit with products
Members of 'Haircuts 30Min' and 'Haircuts 45Min' get a starter haircare bundle worth $64.50 consisting of PMB shampoo, conditioner, and hair styling product as a sign-up gift! Members of 'Haircuts 45Min + 15Min Beard' get a hair and beard care bundle worth $120 consisting of PMB shampoo, conditioner, styling product, beard oil, and moustache wax.
A friction treatment worth $25
A friction treatment is an invigorating scalp treatment that includes a head massage. It's a traditional barbershop experience designed to provide men with a relaxed and calming feel. It's great for those tackling issues like dry scalp, dandruff, or hair loss. All our barber memberships include a free friction treatment!
A hot towel treatment, following a haircut/beard trim/shave, gives the perfect finish to your grooming experience. The warmth and the calming scent of the hot towel relax your senses, calm your skin, and hydrate your hair. No wonder our clients are addicted to it! By signing up for our barbershop membership, you get a free hot towel treatment to enjoy.
While you are waiting for your turn, why not enjoy a delicious beverage? Pick your choice among whiskey, beer, soft drinks, coffee, and tea – whatever your mood permits! Our complimentary drinks will be a refreshing start to the luxurious grooming experience you enjoy at Pall Mall Barbers. We want to make our clients comfortable and right at ease. We know you deal with busy schedules, so consider your time at our barbershops a downtime from the hustle and bustle.
An attractive discount on all services and products
We want to give you nothing but the best value in return for the trust you place in us. So, in addition to all the perks above, we offer a discount on any services and products you purchase from us!
'Haircuts 30Min Membership' can enjoy 10% off on all products and services while 'Haircuts 45Min Membership' and 'Haircuts 45Min + 15Min Beard Membership' receive a whopping 20% off! Enjoy your favourite hairstyling products and grooming services at a lower price as a privileged member.
Invite voucher for your mate
Enjoying your experience at Pall Mall Barbers? We provide a voucher for your friend to enjoy a free 45Min haircut session upon your recommendation! This way, even they can be a part of a leading barbering brand specializing in high-quality grooming services. It's only available for our exclusive barbershop memberships.
About Pall Mall Barbers
Pall Mall Barbers is one of the leading and highly respected barbershops in London and New York. Our dedication, perfection, and passion for barbering have helped us set the benchmark for barbering. All our barbers are highly qualified and experienced in the barbering field. Being style icons themselves, our barbers can provide you with a great haircut.
You can book an appointment with us via call at +1 (212) 586 2220. Alternatively, you can also visit our website or download our Pall Mall Barbers mobile app to book appointments, learn about our services, and purchase products. If you need to discuss your requirements with a barber first, you can call our barbershop or book a consultation session. We are ready to provide the best service for you.
Pall Mall Barbers Midtown
10 Rockefeller Plaza
Lower Concourse,
New York
,
NY
10020
United States (US)
Phone:

+1 (212) 586 2220