If you are not satisfied with the haircut you got from the last barbershop, you might be looking for a new one. That could even be the reason why you are reading this article in the first place!

Not every barbershop offers the same quality experience. There could be so many barbershops in your locality, but each of them differs in what they offer and how they offer it. As a long-standing and reputed barbershop in London, we have had clients coming to us after a disappointing experience elsewhere. We have catered to a large base of clientele to know and understand what customers expect from the best barbershop.

But, do you know why it's important to select the best barber as your regular barber?
Best barbershops always offer the best experience. They won't disappoint you. They pay enough attention to clients and offer the best services using their talent.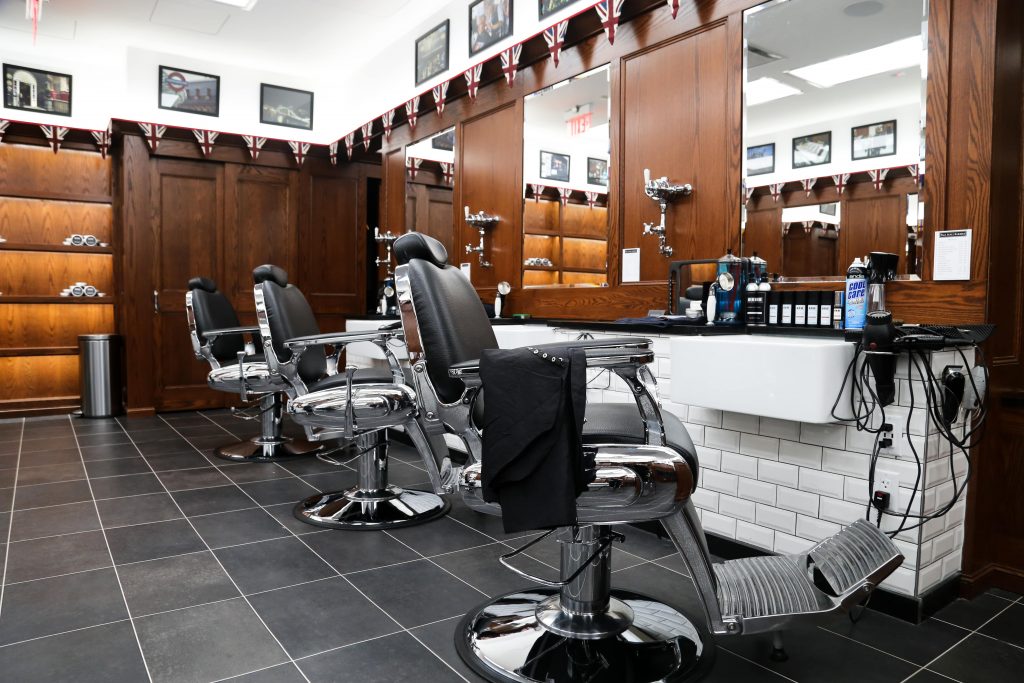 But, if you need a specific guideline to select the best barbershop in your neighbourhood, here are some factors to look at!
1.     Talent
Yes, that's right. It's the expertise that comes top of the list because you can't mimic it or buy it. The best barbershop houses the best talents – the best barbers who know how to give haircuts that turn heads. They know how to skillfully combine various hair-cutting techniques to get the desired outcome. They know how to use the right mix of equipment to bring out the perfect look. More importantly, they have an eye for detail and are able to identify various hair types and textures to give a suitable haircut.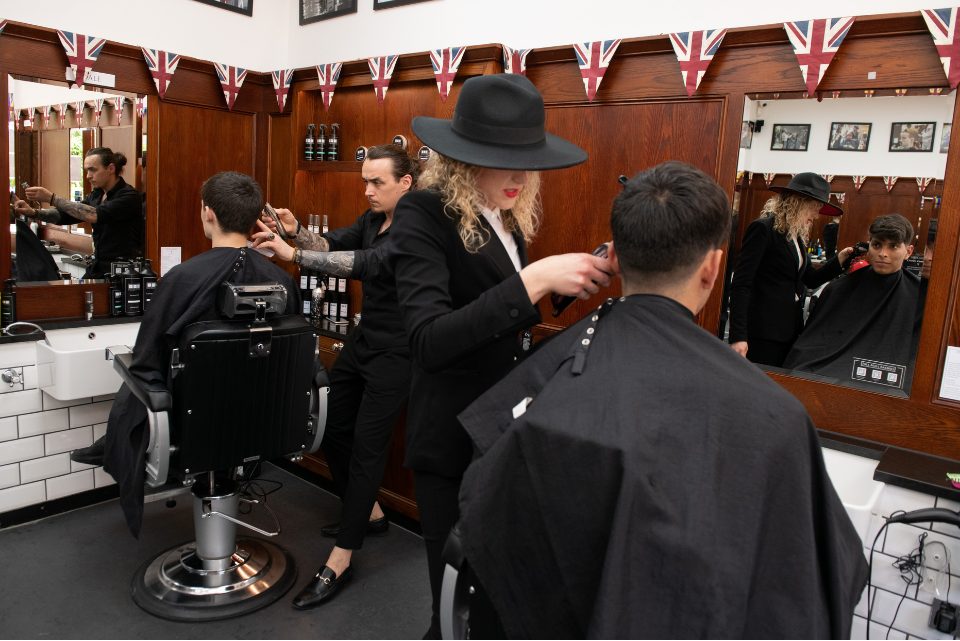 For us at Pall Mall Barbers London, talent comes with a mix of innate skills, unwavering passion, and good years of experience, and we can assure you that all our barbers are extremely talented. They have worked in leading hair shows, showcased their talent at various barber expos, and have a clientele consisting of dignitaries and celebrities. They have significant years of experience working at leading barbershops and are capable of offering a variety of haircutting and grooming services. Need a hairstyle that steals the spotlight? Book an appointment with us today!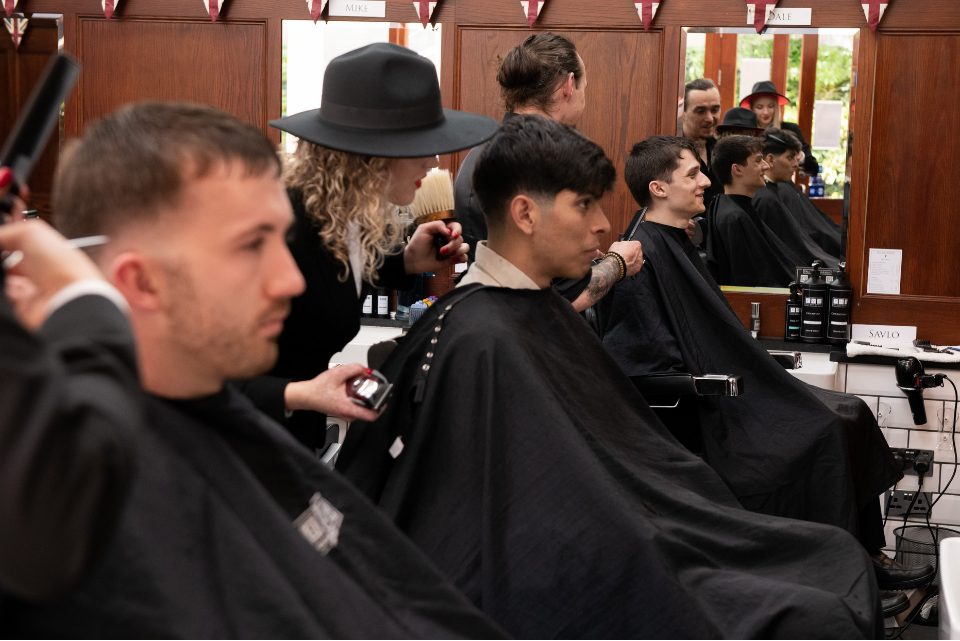 2.     Exceptional Customer Experience
The manner in which a barbershop treats its clients tells you whether they are genuinely passionate about their work or in the trade just for money. The best barbershop that takes customer experience seriously would always strive to provide fabulous and consistent service. They are very communicative, understanding, patient, and pleasant with their clients and focus on offering the best men's haircuts.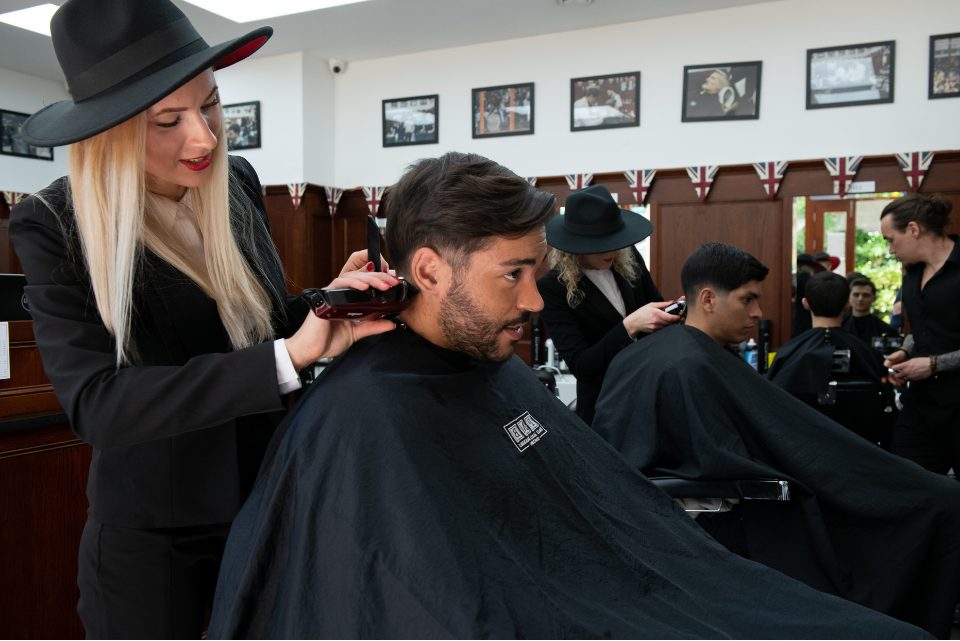 All the clients who step into a barbershop aren't the same. Some are chatty, and some are not. Some have specific requirements, and some don't. The best barbershop is a pro at serving every type of client successfully. With decades of expertise, Pall Mall Barbers has mastered the art of customer service. As you enter our barbershop, you will be greeted by one of our barbers and shown a comfortable seating area. You can sit and relax until your turn comes. The barber assigned to you will provide complete attention to your hair, taking the time to do a great job. You can talk to them like a friend or choose to remain quiet – we understand!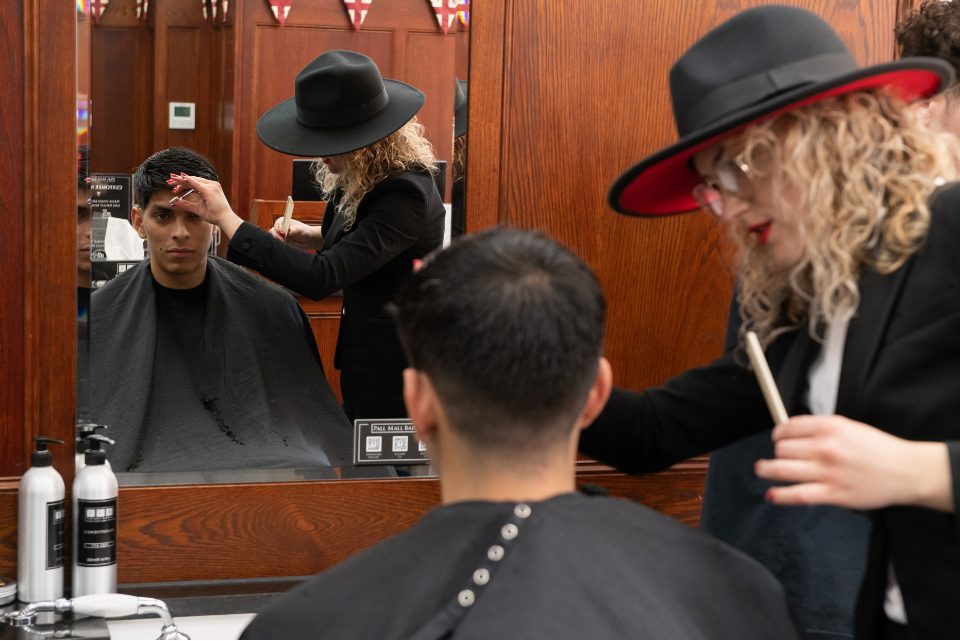 3.     Clear communication
As a rule of thumb, a barber should always make sure they ask what kind of haircut you need – even if you are a regular and have been getting the same one for years. It means they follow the right procedure and leave no room for mistakes – just exactly what you need! Your barber should be able to identify your preferences, ask the right questions, and give you the right haircut. Simply put, your barber should be an excellent people person.

Our barbers London don't pick up the scissors right when you sit on the chair. First, they will have a quick chat with you, whether you are a new or old client, and ask what haircut or beard styling you like to get. They are interactive not only to piece out the necessary details for a good haircut but also to make you feel comfortable during the haircut. It will enhance the quality of your haircut and the overall experience is the best barbershop in London.

You can use our barber consultation service to have a one-to-one discussion with one of our professional barbers. By examining your facial features, hair type, and length, they will recommend suitable men's hairstyles for you. If you have a particular men's haircut in mind already, you can explain it to them. Speaking with the best barber near me will help you figure out the best haircut that suits you, the kind of products to use, and the ways of styling your hair appropriately.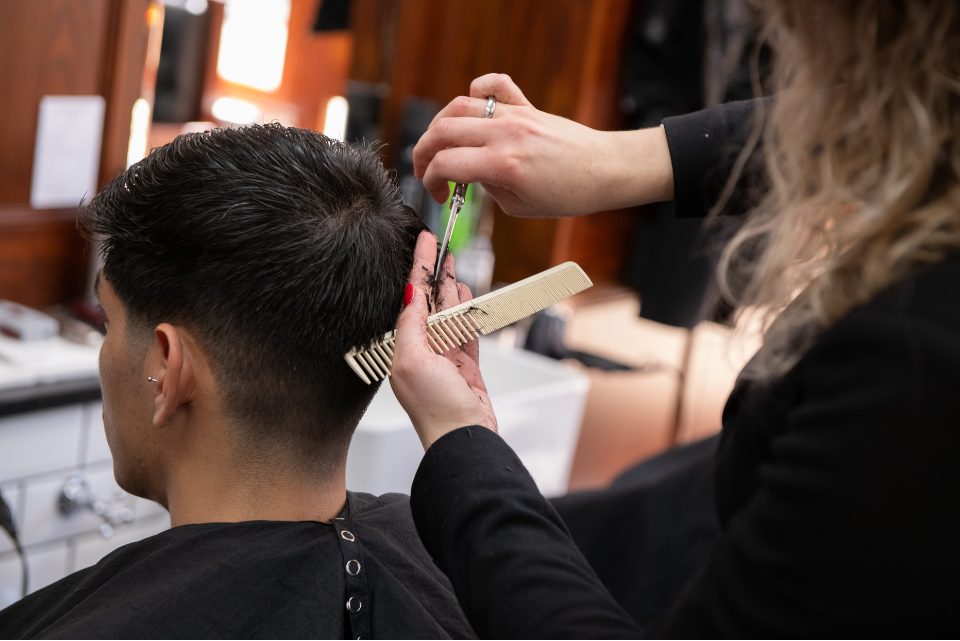 4.     An attractive barbershop
Whether you are a perfectionist or not, nobody likes to walk into a messy barbershop. That's just off-putting, and there's no second thought to that. So, another feature that sets the best barbershops apart is their sleek, elegant, and spotlessly clean interiors. Quality equipment, ergonomic furniture, and adequate lighting are important. The décor and setting of the barbershop are what draw your eyes first. It's only afterwards that you look into other factors. After all, you want to be treated really well for the money you pay – so make no compromise there.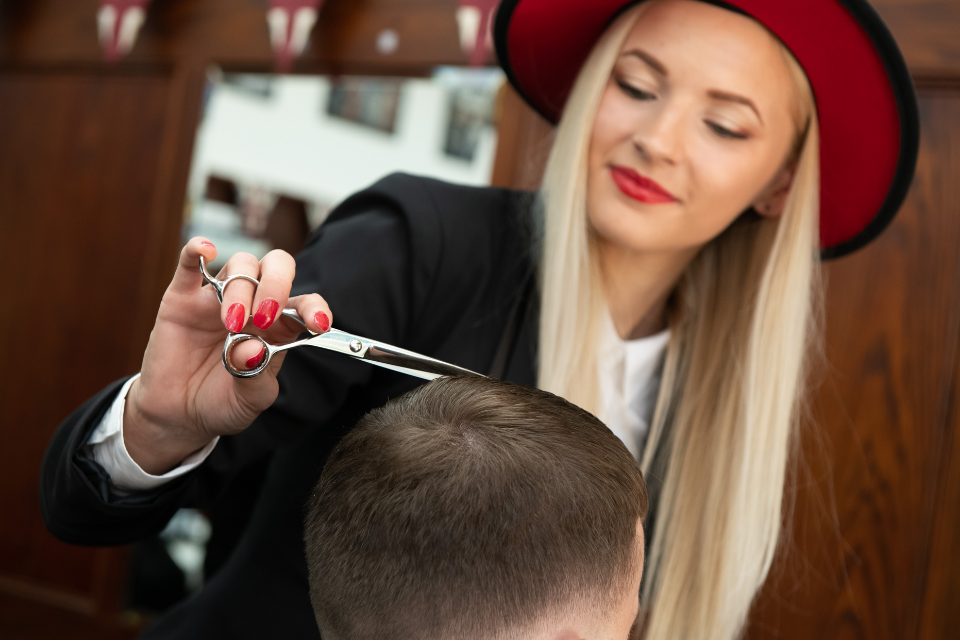 If you need a classic barbershop experience, Pall Mall Barbers should be your ideal choice. We take pride in maintaining an exquisite English barbershop interior in every aspect. You will notice it right away when you walk into our barbershops. We take extra efforts to keep our spaces tidy and hygienic. All the equipment and furniture in our barbershops meet industry-grade standards. Our clients love the cosy atmosphere in our stores that make them feel relaxed. You would definitely want to stay longer.

5.     Recognition
Barbershops that offer high-quality grooming services consistently (not just at the beginning!) earn a good reputation among clients with time. People begin to recommend it as the best barbershop to others based on their experiences as customers. So, the popularity and recognition of a barbershop in the locality is a sign that speaks of the quality of its service. This is why you should always seek past customer reviews when selecting the best barbershop. Ask around people you know and check for reviews online.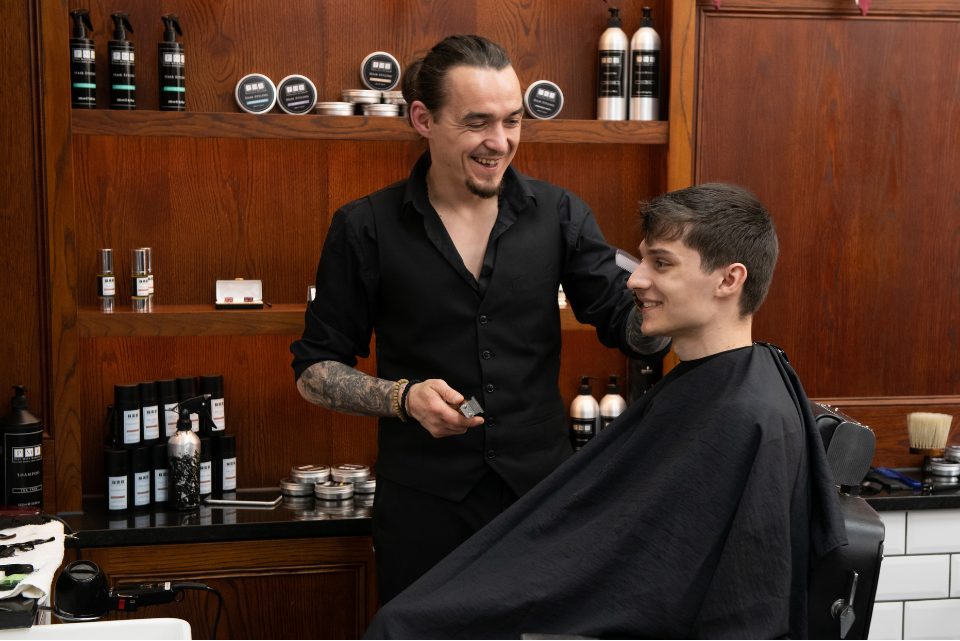 Achieving the recognition of being the best barbershop doesn't happen overnight. It takes years or even decades of service in the field, to gather expertise. Pall Mall Barbers is a brand name that has been serving for generations in London. It has always been synonymous with the best barbershop in London that's frequented by high-profile clients and style-conscious gentlemen. We are the best barbershop in Kings Cross, Paddington, Fitzrovia, Westminster, Bishopsgate, and Trafalgar Square in London and New York, U.S.A. We have also bagged many awards for our exceptional service.

6.     Updated about the Current Trends and Popular Haircuts
Sure, a barbershop sounds more traditional than a saloon. But, that doesn't mean the best barbershops can offer only old-school haircuts. The best barbershop London is always at par with the trend, even more so than unisex saloons. They take part in leading fashion and hairstyle shows that take place in London and participate in hair expos to widen their knowledge. They know the kind of hairstyles that are earning fame at present – be it from a celebrity or a movie! In short, they race with the industry trends to offer the best service for their customers.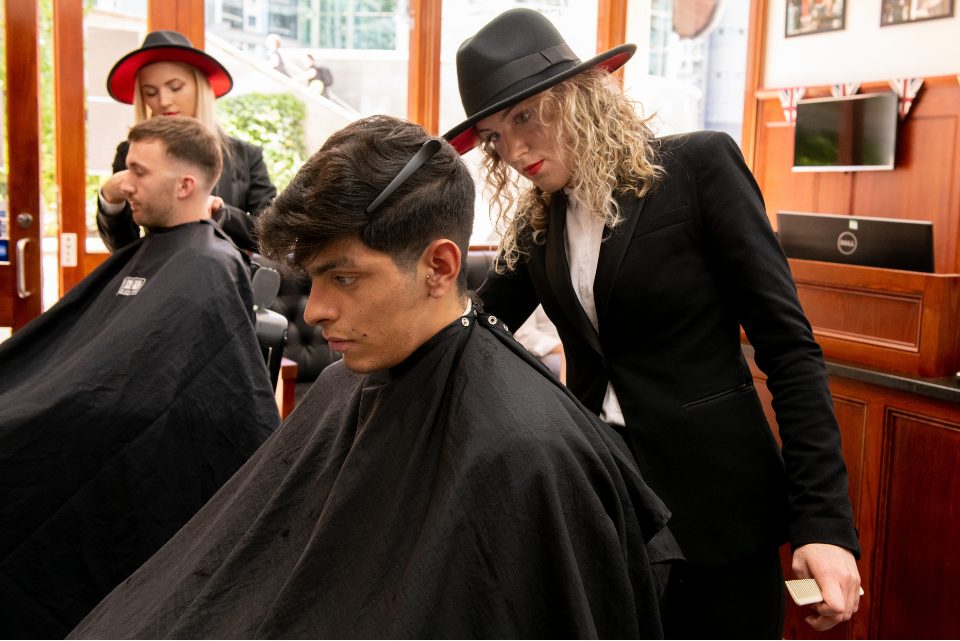 The barbering industry always offers a lot of scope for learning, and the best barbershops are ones that utilize it. Whether you need a classical or modern haircut, Pall Mall Barbers have got you covered. Our barbers are always keen on learning about new hairstyles and dedicating their time to practising them in our academy. Pall Mall Barbers frequently partner with leading fashion brands to showcase our skills. That's not it. Our best barbers also possess the skills to customize the haircut to suit your features.

7.     Wide Range of Services
The range of services offered by a barbershop speaks about the skill levels and versatility of its barbers. Also, if you are seeking the best barbershop to make it your regular, go-to barbershop, you have to ensure they provide all the grooming services for men. Services usually include haircuts, hair styling, beard stylings, wet shaves, scalp massage, etc. Some barbershops also offer their own range of hairstyling and grooming products, so you can get everything you need from one place. You can also speak to one of the barbers beforehand to gain a good understanding of the services they offer.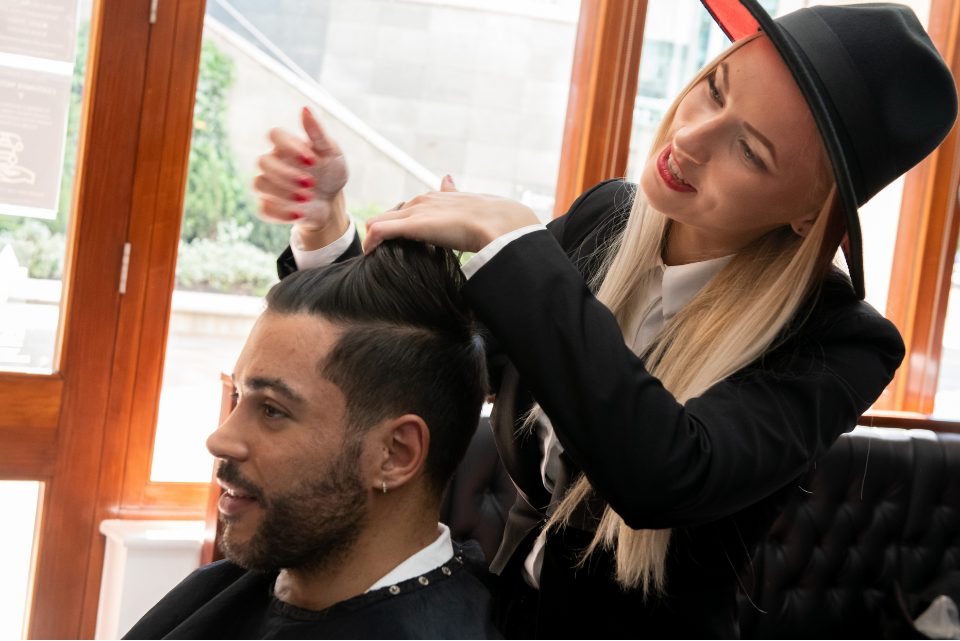 Pall Mall Barbers, as the best barbershop in London, offers all kinds of grooming services. If you are in a hurry and need a quick trim, our trimmers-only service is ideal. If you want to invest in a quality pampering session, you should sign up for a "full package" that offers a complete grooming experience. In addition, you can also purchase high-quality men's hairstyling products such as pomade, paste, and dressing cream from our barbershops or online store. We also have a range of grooming products under our brand.

8.     Reliable and accountable
You go in search of the best barber, so you can stick to it for all your grooming needs. They should be reliable by offering a wide range of services and operating at days and hours convenient for you. If a mistake happens on the barbershop's part, they should take accountability for it. For example, if a client places an appointment via call and the staff member fails to record it, it can cause a major inconvenience. The manner in which the barbershop handles it is important. Do they ask you to make another appointment and come back or adjust their schedule to accommodate you? So, reliability is an important aspect to consider when choosing the best barbershop.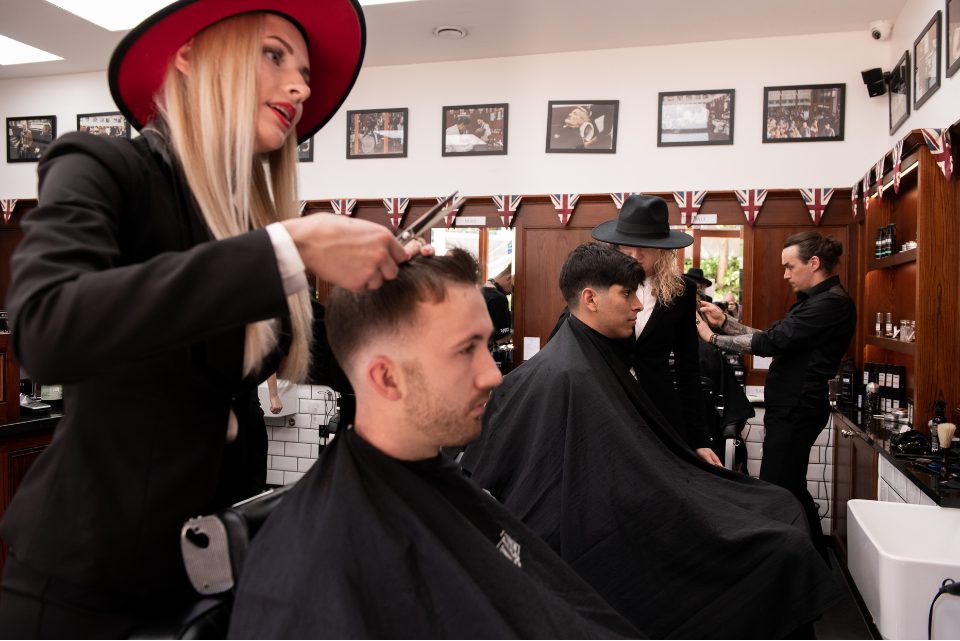 9.     Reviews and Social Media Presence
Finally, don't forget to check for reviews left by past customers to determine if the barbershop you have chosen is truly the best barbershop. One of the easiest ways in which you can do it is by checking Google reviews. If you visit our website or search Pall Mall Barbers London on Google, you will see that we have a large number of positive reviews.

We have over 1000 reviews claiming we are one of the best barbershops in London. We have an aggregate score of 4.8 on Reviews.co.uk. We also have a score beyond 4.5 on Google reviews for all our stores!
Maintaining a social media presence is also a strong mark of modern barbershops because it means they take an effort to engage with customers. Social media profiles are a great way to gauge the quality of barbershops. Some will even post content that is useful for their customers, like tips to maintain hairstyles at home, how to achieve a perfect shave, and what kind of products to use.

Pall Mall Barbers – Your Best Barbershop in London & New York
Pall Mall Barbers aims to provide customers with intimate, unmatched, and luxurious services offered by an old-styled yet modern-fashioned classic barbershop.
Our story starts in London when our founder Richard Marshall pursued his passion for barbering with Pall Mall Barbers London. The unique service offered by the best barbershop helped us eventually expand, bag many awards, and emerge as one of the finest barbers in London. Pall Mall Barbers was extended overseas with a barbershop Midtown East, New York, to bring customers a sophisticated English barbershop experience.
If you are looking for nothing but the best barbershop, you have come to the right place. Pall Mall Barbers NYC offers a range of services from haircutting to beard care. So, it's your one-stop barbershop NYC for a perfect grooming session.
Convenience is another key aspect that sets us apart. Pall Mall Barbers has six barbershop outlets in London. They are located in Fitzrovia, Westminster, Kings Cross, Paddington, Bishopsgate, and Trafalgar Square. So, finding the Pall Mall Barber shop near me is not a hard task. In addition to our London barbershops, we also have a barbershop in New York. It is our first step in taking our award-winning brand overseas.

All our barber shops are located close to major landmarks, so it's never a hassle to find us! If you want to get directions to any store, check them out here. You don't have to spend a great deal of time looking for the best barber in London. All our barber shops are in close proximity to public transport and are renowned in their particular neighbourhoods.

Pall Mall Barbers Midtown
10 Rockefeller Plaza
Lower Concourse,
New York
,
NY
10020
United States (US)
Phone:

+1 (212) 586 2220