How to get the Peaky Blinders haircut
There's certainly a lot to love about Peaky Blinders. Along with the excellent cast and thrilling plot lines, this popular crime drama also provides plenty of style inspiration for gents. Set in England in the aftermath of World War I, the show features an array of fantastic 1920s gangster looks. Of course, while the costumes are undoubtedly impressive, there's another feature we love even more: the hair. So, if you require a new cut, why not look to Tommy and the gang for inspiration? Here, we've rounded up the boys' iconic looks so that you can get the perfect Peaky Blinders haircut.
---
Michael Gray Haircut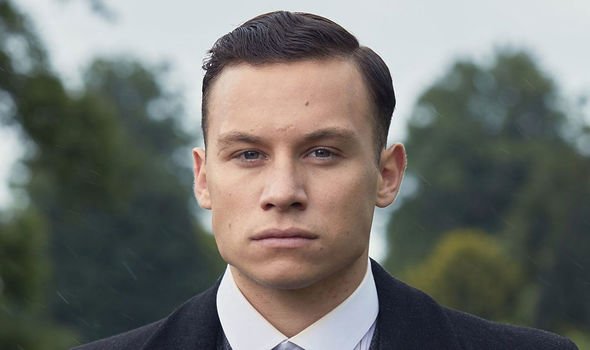 How to ask the barber for a Michael Gray Haircut
Achieve this formal side-part style with a cut that gently tapers from a low fade into longer, smooth waves on top. Ask for a traditional "side parting" in theme with the Twenties or Thirties. Indicate that you do not want the back or sides shaved but rather cut with scissors, which will give it a feathered fade.

How to style Michael Gray's Haircut
When it comes to styling, start by creating a deep side part in your freshly washed hair. If your locks are naturally curly, you may be able to work them into Michael's smooth wave on top. If not, you can blow-dry your hair, using a small round barrel brush to twist your locks into a neat curl as you go. Then, gently comb your hair into place and secure it with a lightweight hairspray.
What to use: Light Dressing Cream by PMB, is best for a medium hold that looks and feels natural.
Light Dressing Cream
A light, pliable moulding cream that gives natural shine and holds. Our dressing helps you get the desired style all day long while being extremely easy to wash off at any time of choice! Perfect for short styles too–our products are just what every man needs in their life.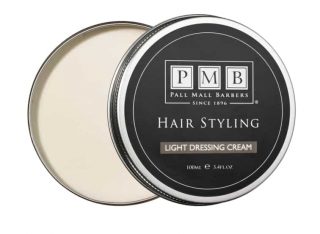 ---
Peaky Blinders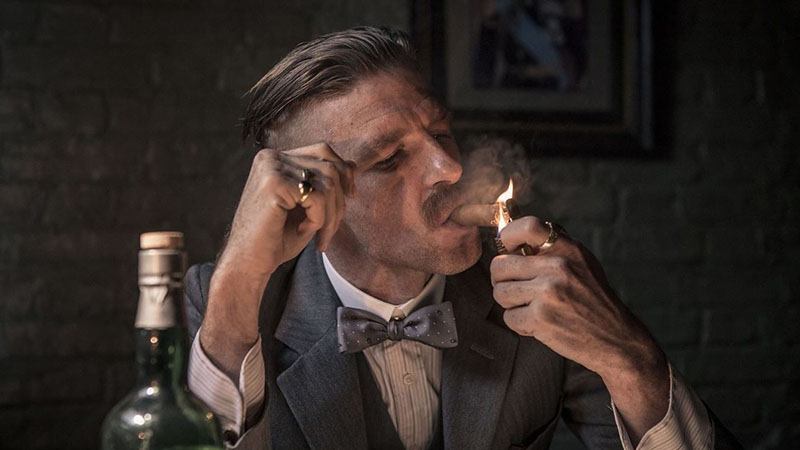 The leader of the Peaky Blinders shapes the theme of the series, with the harshness of this season's haircut matching his behaviour.
How to ask the barber for Arthur Shelby's Haircut
If you want to rock Arthur Shelby's cool hairstyle, ask your barber for a disconnected undercut with the side and back shaved to a grade one. But, ensure the top is left enough for your slick back. Ask for a disconnected undercut with a number one on the sides and a top, and You can slick back.

How to style Arthur Shelby's Haircut
Blow-dry the roots of your hair toward the back of your hair. Apply Strong Hold Pliable Clay by PMB to slightly damp hair while combing back, to achieve more volume apply pomade again to hands and push through hair adding texture. This pomade will create a light shine with a firm hold.
What to use: Pliable Clay by Pall Mall Barbers – style creation that can be easily reworked throughout the day. To apply, rub a small amount of the styling product between the fingers and work from root to tip for a robust and matte hold with added texture.
Pliable Clay
Pliable clay is a versatile styling product that can be used to create textured looks and offers the user an option of long-term wear. It creates styles that are easily reworked throughout their day by adding volume or texture in just one application! With its dry, matte finish and ability to be easily washed away at any time — pliable clay is an essential styling tool for adding texture or volume.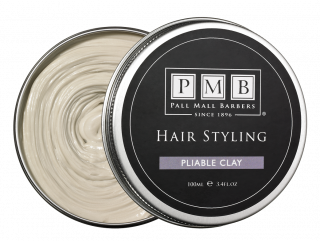 ---
Thomas Shelby
Thomas's hair is a no-guard on the back and sides. The top is basically like having two haircuts. The front fringe slightly blends into the front, and the fringe back is cut separately.
Shelby's hairstyle is easy to achieve and can be very stylish. This style suits gents with oval faces or defined cheekbones. For an original Tom Shelby look, ask your barber for a number three on the back and sides. You can request a cropped, textured cut with some extra length left at the front. Opt for an undercut with number three sides and a textured top that's long enough to style forward into a short side fringe.

How to Ask the barber for Thomas Shelby's haircut
Opt for an undercut with number three sides and a textured top that's long enough to style forward into a short side fringe.
How to Style Tom Shelby's Hair
Brush and blow-dry your hair forward and sweep your fringe to one side.
What to use: Pompadour Paste by PMB, manipulators, and separates the hair into the desired style.
Pompadour Paste
Pompadour Paste is a flexible gum that manipulates and separates the hair into your desired style. It helps to give you a medium-to-firm hold, enhancing shine while adding texture in addition to being easily washed out at any time! Perfect for achieving messy or matte looks depending on who it's going with–our pompadours are great no matter what length it needs to be done on too.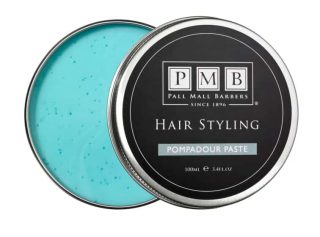 ---
Haircut
Every haircut at Pall Mall Barbers Midtown New York starts with an in-depth consultation to understand your individual style and requirements. This enables our barbers to recommend the right cut to suit you.
Once the cut has been decided, your hair and scalp will be washed and cleaned using our bespoke Pall Mall Barbers Shampoo. After your haircut, the barber will style your hair using Pall Mall Barbers Hair Styling Product and give you tips so that you can achieve the same look at home. We also offer a Restyle Service (below) if you want a change.
Make your first impression count – Nearby barbers open now – we are on a mission to be the Best New York Barbershop has to offer for our clients. Our barbers near Rockefeller Center Station, we are known as the best barbers near Midtown – our reviews, reputation, and results speak for themselves. Our team of expertly trained and well-experienced barbers near Midtown East NYC on hand to serve you with barber services. If you searching for a barber near me, barbers near me, barber, barbers, barbershop, best barber, best barbers, barbers new york, new york barbers, nearby barbers open now.

Re-Style
A Re-Style consultation is perfect if you don't feel that your current haircut fits your style. Your barber will take the extra time to conduct a thorough consultation and come up with a range of styles to discuss with you. If you already have an idea of what you'd like, please bring any images along with you.
We'll then cut and style your hair using the Pall Mall Barbers range of products and your barber will offer you advice on which products to use and how to apply them to reproduce your new style.
Nearest Subway Stations
47-50 Streets Rockefeller Center Subway Station
7 Avenue Station
Times Sq-42 St
5 Avenue-Bryant Park Station
42 St – Grand Central Station
Lexington Av-53 St
Book an appointment with our awesome team of Midtown, this can be done via our Website Booking System or by using the free PMB app (available on iOS and Android). Alternatively, call the shop and speak to one of our friendly team members, who will be delighted to make a booking for you.
The service menu provides a full description of what to expect when you visit Pall Mall Barbers Midtown.
Please bring your own face covering with you for your appointment. We want to save the NHS. Please find information on our services and visiting restrictions in our COVID-19 section here. 
Barber | Barber Shop New York | Barber Shop | Barbers Shop | Barber Shops Near Me | New York Barber Shop Near Me | Barber Shop NYC | Men's Barber Shop | Mens Barber Shop Near Me | Barber Near Me | Best Barbers in NYC | Best Barbers NYC | Master Barbers NYC | NYC Barbers | Midtown Barbers | New York Barbers | Barbers in Manhattan | Barbers Manhattan | Best Barbers in Manhattan | Barbers in Rochester NYC | Astoria Barbers | Barbers Astoria | NY Barbers | Best Barber in Brooklyn | Brooklyn Barbers | Pall Mall Barbers NYC