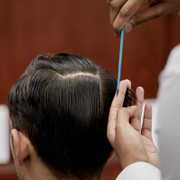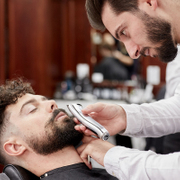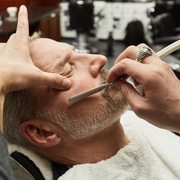 As the most highly reviewed barbers in Europe, we've set our sights on taking the traditional gentleman's London barbering experience worldwide. And what better place to start than in the Big Apple? We know that the gentlemen of New York will benefit from the attention to detail and expert knowledge and skill that our barbers bring to their work. Every visit to Pall Mall Barbers is more than just a haircut, it's a lifestyle choice.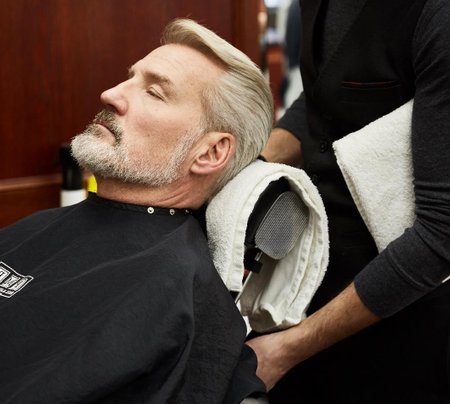 Rockefeller Center, Midtown, New York City
After an initial consultation, our barbers are able to offer highly personalized styling advice. During the haircut, the hair and scalp are cleansed using the Pall Mall Barbers haircare products. Lastly, your style is finished with our styling products.
Hair Cuts from $25

Our stylists are on hand to help you get the beard shape and style that you've always wanted. We offer an immersive beard service with hot towels, a trim with a straight-edge razor and a finish with our professional styling products.
Beard Styling starts from $20

Our shaving specialists start with an in-depth consultation to deliver a tailored shaving experience. In our luxury shaving experience, you will receive a fully immersive shave with a straight-edge razor, using our bespoke shaving products.
 Shaving starts from $45

Professional Gentleman's Styling
With over 350 years of combined barbering experience across the Pall Mall Barbers team, we are experts in men's haircuts, shaving, beard styling and grooming products. We understand that your style is the personal expression of who you are which is why our team consult with each client to deliver a tailored service, every time.
What Our Customers Say




Click to View Us On Google
BOOK ONLINEClick for an Internal Building Map

Copyright © Pall Mall Barbers 2020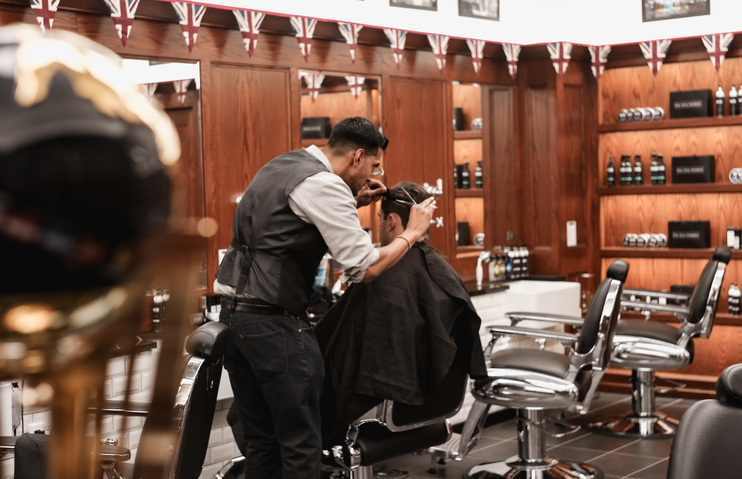 Professional Styling, For The Modern Gentleman
Pall Mall Barbers have been at the forefront of male grooming. And have set the agenda for style-conscious gentlemen, for 120 years in London. Today, we deliver almost 64,000 haircuts a year with a focus on empowering gentlemen to look and feel fantastic every day.
Our relentless dedication to deepening our knowledge of styling techniques and traditions across the globe has given birth to a world-class suite of products and services. That combines cutting-edge London styling with the very best global male grooming techniques.
Pall Mall Barbers NYC – To Look and Feel Your Best!
Are you ready to rock out to your favourite band at the TODAY Citi Concert Series? The energy and excitement of live music are unmatched but don't forget to take care of yourself once the show is over. Head on over to Pall Mall Barbers NYC for a relaxing and refreshing experience. Our expert barbers will give you a new and polished look, perfect for your next concert outing. Take some time to pamper yourself and unwind after an amazing performance. Don't miss out on the opportunity to look and feel your best!
Pall Mall Barbers NYC
10 Rockefeller Plaza Lower Concourse,
United States (US)
Phone: +1 (212) 586 2220

Pall Mall Barbers NYC Address: 10 Rockefeller Plaza Lower, New York City, NY 10020, United States
Nearest Subway Stations
Nearest Train Stations
Book an appointment with our awesome team at Midtown, this can be done via our Website Booking System or by using the free PMB app (available on iOS and Android). Alternatively, call the shop and speak to one of our friendly team members, who will be delighted to make a booking for you.
The service menu provides a full description of what to expect when you visit Pall Mall Barbers Midtown.
Please bring your face covering with you for your appointment. We want to save the NHS. Please find information on our services and visiting restrictions in our COVID-19 section here. 
Barber | Barber Shop New York | Barber Shop | Barbers Shop | Barber Shops Near Me | New York Barber Shop Near Me | Barber Shop NYC | Men's Barber Shop | Mens Barber Shop Near Me | Barber Near Me | Best Barbers in NYC | Best Barbers NYC | Master Barbers NYC | NYC Barbers | Midtown Barbers | New York Barbers | Barbers in Manhattan | Barbers Manhattan | Best Barbers in Manhattan | Barbers in Rochester NYC | Astoria Barbers | Barbers Astoria | NY Barbers | Best Barber in Brooklyn | Brooklyn Barbers | Pall Mall Barbers NYC | Men's Haircut