Expressing your emotions and feeling doesn't make you weak.
Sadly, the case lies different for men and boys out there. In societies that expect you to be "tough" and "strong" to be masculine enough, one topic that's always swept under the carpet is mental health. Let's spare some time to discuss this topic today. After all, there's no auspicious time to speak about it; then, in June, the month dedicated to men's mental health
awareness!
Men have been, traditionally, reluctant to acknowledge their feelings of loneliness, anxiety, low self-esteem, and even depression as it can cost their identity of "being a man." As a
As a result, the majority of men and boys are used to bottling up their feelings due to patriarchal constitutions of what makes a man – a man.
The good news is, we are making positive progress today by acknowledging men for their unique mental health issues, providing space for conversation, and recognizing the need to address them. However, there's still more work at large, especially in conservative societies.
Men's Mental Health Awareness Week 2021
Men's Mental Health Awareness Week 2021 (June 14-20) is celebrated globally under many themes every year to help societies vocalize and commemorate the importance of men's mental health. This year, with the pandemic, it had been such a crucial topic to address. Our ordinary routine had turned upside down, and not everyone could accommodate the new normal of COVID-19 easily. At Pall Mall Barbers, we value the importance of holistic well-being, and we have always recognized the positive effect of valuing men's mental health.
This year, our founder and managing director, Richard Marshall, took part in a discussion regarding men's mental health on the BBC Asia Network Radio program called "Group Chat," hosted by Mobeen Azhar. The four participants invited, including Richard, spoke up about their mental health journey, shedding light on many important aspects. The aim of the program was to "de-stigmatize" men's mental health, including aspects of grief, prejudice, and trauma. Here are some incredibly valuable thoughts shared about the topic and how Richard strived to make a positive difference in people's lives through his venture Pall Mall Barbers.
Richard Marshall – Founder, Pall Mall Barbers For Richard Marshall, battling with mental health issues has been an ongoing journey.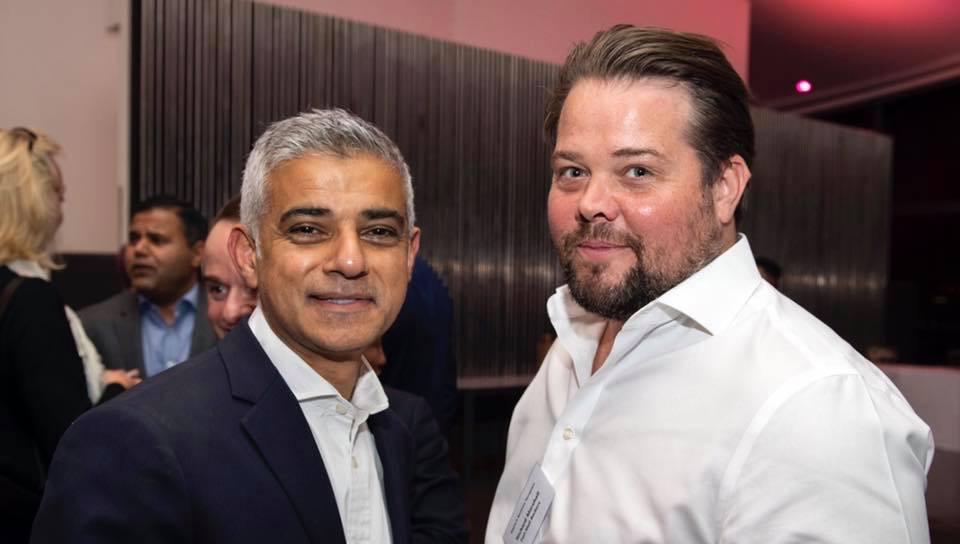 As a dyslexic child, being unable to read and write at school, Richard found himself being judged negatively for his academic performance. He felt he was not included and recognized, which took a toll on his self-esteem. He was eventually kicked out of school at the age of 15– for not fitting in with the expected standards of a student. That was the beginning when Richard began to deal with mental health issues.
But, it wasn't until he was in his 30s when Richard had begun running Pall Mall Barbers that he HIT ROCK BOTTOM. He didn't have any boundaries set for his mental health nor identified it seriously until then. Richard describes it as being in hell – inside and out, personally. However, that was the turning point in life, where he started to give himself space, thought, and recognition and overcame the situation with his might.
Speaking more of his past experiences, Richard explained, "I was segregated for being different." There was so much prejudice, discrimination, and different opinions directed at Richard solely because he doesn't fit into the predetermined criteria of education, although he is running a positively successful business. The program host, Mobeen Azhar, highlighted the importance of giving respect, acknowledgement, and value to people regardless of their privilege, race, or sexual orientation.
During his Career
Combatting these hurdles in life, Richard grew up believing that it's important to listen and understand people, particularly men who are so often expected to bottle up their emotions. So, during his career as a barber, he provided his clients with the space to express and communicate their feelings and issues.
He built strong relationships with clients who opened up to him, sharing secrets they had never revealed to others and problems they dealt with. He ensured what happened in a barbershop remained in the barbershop, confidentially. Conversing with his clients, he was able to build a strong bond and build a large network of clients. It is one of the reasons why Pall Mall Barbers is recognized as more than just a barbershop. It's a therapeutic experience for clients in every way.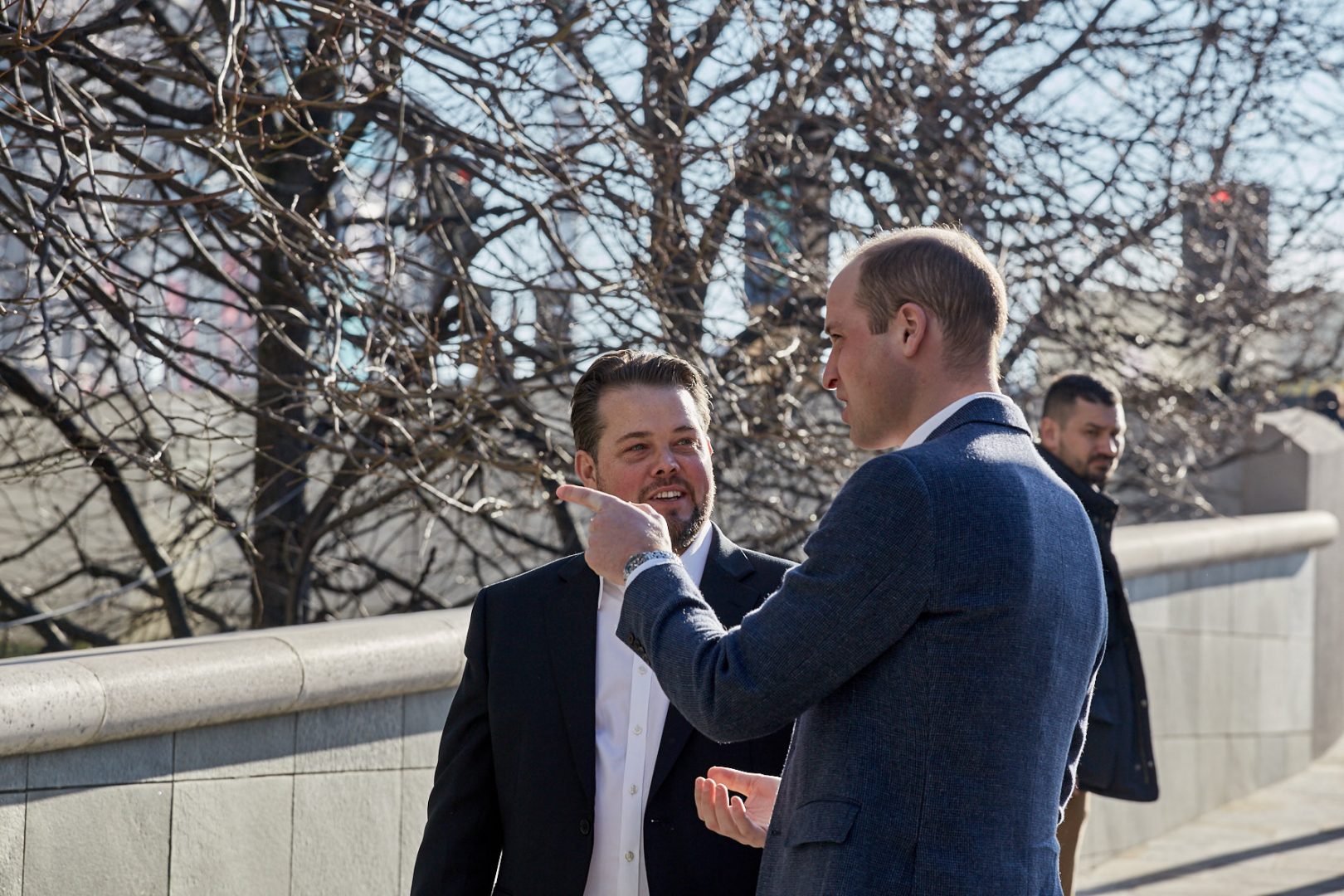 Richard Darkest Places
Even recently, there was a lot of online hate directed at Richard. He found it very difficult to deal with the issue. It was one of the darkest places he found himself to be. But, he reached out to people he confided in, like his family members, and slowly pulled himself out of the situation. It takes a lot of nerve and courage to speak about one's mental health issues, and when asked what compelled Richard Marshall to share his experience, he responded by saying, "If you are honest, you give other people the opportunity, to be honest with you. You lead by example."
Richard believes it is important to share one's experience to encourage others to speak about themselves. In 2019, when Pall Mall Barbers celebrated Men's Mental Health, Prince William was an iconic guest present at the event. The Duke has always been vocal about the importance of mental health, and during the event, he shared some of his life events that affected his mental health. It has been such an inspirational moment and has compelled Richard to speak about his mental health as well.
I think I am Living My Purpose
When asked how Richard finds himself at present, "I am more than happy, ecstatic. I think I am living my purpose. I excel in giving back to people, and I feel fulfilled." Dr. Saf Buxy – Social Behavioral Mentor and Addiction Specialist Dr Saf Buxy, specialises in addiction and trauma. He highlights the need to emphasize the strategies or mechanism used by people to tackle their issues. It's important to look at the root cause. As opposed to addiction because if people are given a chance to speak up about the reason for their trauma. It would be easier for victims to deal with it.
Speaking from his experience of being addicted to many substances years back. Dr Saf Buxy explains how it instigates negative character traits in oneself. "Addiction makes you become disconnected from the rest of the world. It makes you selfish." It becomes a strategy to cope with what we go through. Further highlighting, he said, "Addiction doesn't discriminate. It can come in many forms." Although many have a preconceived notion of what addiction is, it's going to be dispelled.
Acknowledgement, seeking change, and conscious change can transform your life. In some societies, especially in Asian societies, there's a taboo around issues of addiction and mental health. Which makes it difficult for victims to speak up, and that has to change. Dr Suaf Buxy wants to focus on Asian communities and empower people to speak up. His mission is to give those suffering a ray of hope and help them transform their lives in a peaceful and powerful way.
It's a Powerful Way to Look at Life
He believes in helping people speak up about what caused the trauma in the first place. Because if he had designated the same chance decades back, his life would have been much different.
Juggy Sidhu – The Indian Body Coach. Juggy explained how the loss of his grandfather was an incident that pushed him on edge. He was also struggling to cope with university life at that time. Although it's something, many consider an exciting phase of life.
He constantly felt scared, dreadful, lonely, and unable to converse with others and eventually got addicted to alcohol. It was his defence mechanism and helped him appropriate a different, outgoing character. However, people around him didn't notice he was suffering. "It was almost like putting a mask on," says Juggy. As being under liquor helps you pretend and get through the day. His addiction got worse to the extent that he was contemplating committing suicide. He didn't have a role model to look up to, and there wasn't much conversation in public about mental health.
Seeking help from a psychologist is what helped him. He began to accept his anxiety and depression and learned to deal with the negative feelings. It eventually helped him overcome the addiction and even today, visiting a psychologist helps him optimize his lifestyle. It's essential to accept that you are going through anxiety and depression, but they don't define who you are. "Every moment in life should be considered a crossroad." Emphasized Juggy as he believes it can change your perspective and fill your life with gratitude and change. "It's a powerful way to look at life."

Best Barbershop Midtown in NYC – Pall Mall Barbers
If you are looking for the best barber in New York, you are already there! You can easily book an appointment with Pall Mall Barbers by calling us on +1 (212) 586 2220. Alternatively, you can also book an appointment via our website or our very own Pall Mall Barbers app!
Nearest Subway Stations
47-50 Streets Rockefeller Center Subway Station
7 Avenue Station
Times Sq-42 St
5 Avenue-Bryant Park Station
42 St – Grand Central Station
Lexington Av-53 St
Book an appointment with our awesome team of Midtown, this can be done via our Website Booking System or by using the free PMB app (available on iOS and Android). Alternatively, call the shop and speak to one of our friendly team members, who will be delighted to make a booking for you.
The service menu provides a full description of what to expect when you visit Pall Mall Barbers Midtown.
Please bring your own face covering with you for your appointment. We want to save the NHS. Please find information on our services and visiting restrictions in our COVID-19 section here. 
Barber | Barber Shop New York | Barber Shop | Barbers Shop | Barber Shops Near Me | New York Barber Shop Near Me | Barber Shop NYC | Men's Barber Shop | Mens Barber Shop Near Me | Barber Near Me | Best Barbers in NYC | Best Barbers NYC | Master Barbers NYC | NYC Barbers | Midtown Barbers | New York Barbers | Barbers in Manhattan | Barbers Manhattan | Best Barbers in Manhattan | Barbers in Rochester NYC | Astoria Barbers | Barbers Astoria | NY Barbers | Best Barber in Brooklyn | Brooklyn Barbers | Pall Mall Barbers NYC
In London, Pall Mall Barbers have barbershops in Fitzrovia, Westminster, Kings Cross, Paddington, Bishopsgate, and Trafalgar Square.