Our expert team at Pall Mall Barbers explain how to get your hair like your Avengers superheroes to celebrate the release of Marvel's latest blockbuster, Avengers: Endgame.
Who is he?
Chris Evans plays the original Avenger Captain America a.k.a. Steve Rogers.
Chris has grown his hair out from a clean short back and sides to a more classic free-flowing style. So, if like Captain America you're looking to change up your style and grow out your hair then this could be the style for you.

What to ask your barber for?
Chris Evans's style is a carefree-slicked back look, which requires very little maintenance. Tell your barber to put down the clippers, this haircut is all about longer lengths.
A regular misconception when growing your hair is you should avoid seeing your barber, this could not be further from the truth!
The first thing you need to do is have an in-depth consultation where your barber will discuss how you are going out to grow your hair out to the desired style.
How to style
Before styling, conditioning your hair regularly is very important. We advise adding a conditioner to your morning routine to keep the hair looking sleek at all times.
Apply a small amount of sea salt spray once towel dried then using an even spread of Pliable clay on the hands rake your hair backwards using your fingers, no brush is needed for hair. The clay will give a natural matte finish and hold the hair in place for the whole day.
Sea Salt Spray – Men's Hair Styling
Our Sea Salt Spray is perfect for adding movement and texture to your hair. It's the ultimate go-to when you want a messy, undone look with an added hold that will last all day long! Our Sea Salt Spray will provide you with a fresh, undone look. It's perfect for men who want their hair not to hold but still have some semblance of control over its appearance in the windy outdoors!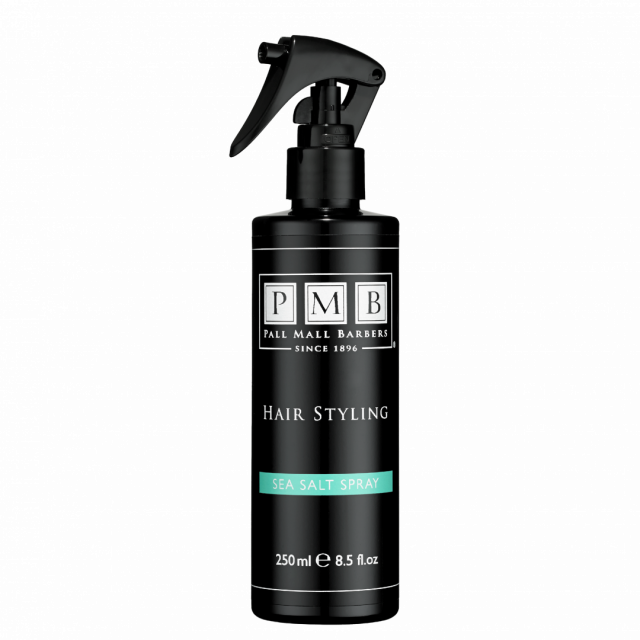 Pliable Clay – Men's Hair Styling
If you're tired of spending too much time styling your hair, then you need to check out the latest product for men. It's called Pliable Clay and it's a styling product that is made specifically for men. This clay will help give your hair some texture while also providing control and versatility. You can use this clay on damp or dry hair without any issues at all, so there are no worries about getting caught in bad weather!  You'll be amazed by how good this clay makes your hair look with just one application! Give it a try today and see what everyone else is talking about!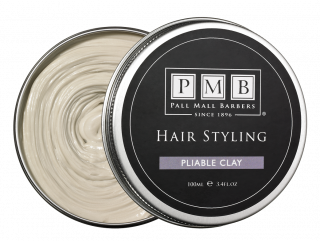 How often should I get my haircut?
We recommend that you pop in every 4 weeks to keep your grown-out style looking sharp and not unruly.
Who would this style suit?
Someone looking to grow out their hair and no longer has a short back and sides.
Visit Pall Mall Barbers to get the Chris Evans Avengers Haircut
Get yourself booked in with a Pall Mall Barber at our New York barbershop. Pick a time that suits you, book online here or download the free Pall Mall Barbers app.

Nearest Subway Stations
47-50 Streets Rockefeller Center Subway Station
7 Avenue Station
Times Sq-42 St
5 Avenue-Bryant Park Station
42 St – Grand Central Station
Lexington Av-53 St
Book an appointment with our awesome team at Midtown, this can be done via our Website Booking System or by using the free PMB app (available on iOS and Android). Alternatively, call the shop and speak to one of our friendly team members, who will be delighted to make a booking for you.
The service menu provides a full description of what to expect when you visit Pall Mall Barbers Midtown.
Please bring your own face covering with you for your appointment. We want to save the NHS. Please find information on our services and visiting restrictions in our COVID-19 section here. 
Barber | Barber Shop New York | Barber Shop | Barbers Shop | Barber Shops Near Me | New York Barber Shop Near Me | Barber Shop NYC | Men's Barber Shop | Mens Barber Shop Near Me | Barber Near Me | Best Barbers in NYC | Best Barbers NYC | Master Barbers NYC | NYC Barbers | Midtown Barbers | New York Barbers | Barbers in Manhattan | Barbers Manhattan | Best Barbers in Manhattan | Barbers in Rochester NYC | Astoria Barbers | Barbers Astoria | NY Barbers | Best Barber in Brooklyn | Brooklyn Barbers | Pall Mall Barbers NYC