Our expert team at Pall Mall Barbers explain how to get your hair like your Avengers superheroes to celebrate the release of Marvel's latest blockbuster, Avengers: Endgame.
Who is he?
Men want to be him, ladies want to see him! Chris Hemsworth also known as Thor has inspired many a re-style at Pall Mall Barbers since his last movie Thor Ragnorak where his luscious locks were tamed by the late Stan Lee in one of Marvell's most memorable scenes.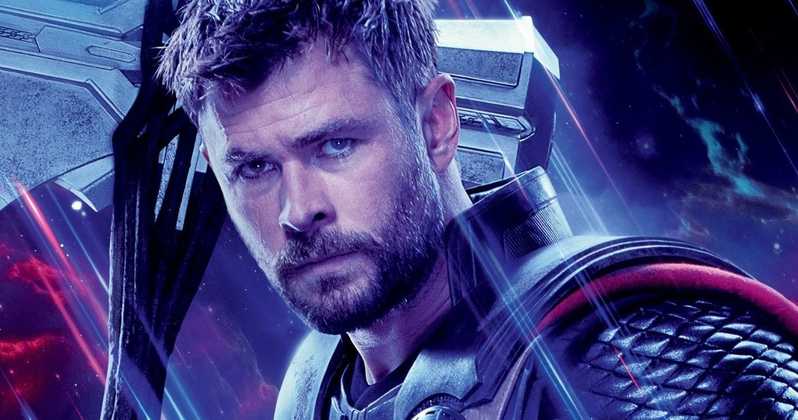 If you're thinking of taking your long locks to a shorter style, this may be the style for you. If like Thor you want to change your luscious locks into a more manly warrior style then read on.

What to ask your barber for?
If you fancy a short back and sides but don't want to see the skin like Chris's look, then a grade 3 is as short as you want to go (with a tapered finish). The top should have lots of texture to allow for a different carefree look for day-day convenience.
This haircut is multipurpose – you can have a carefree look in seconds or go for a more slicked finish ready for that big date or interview!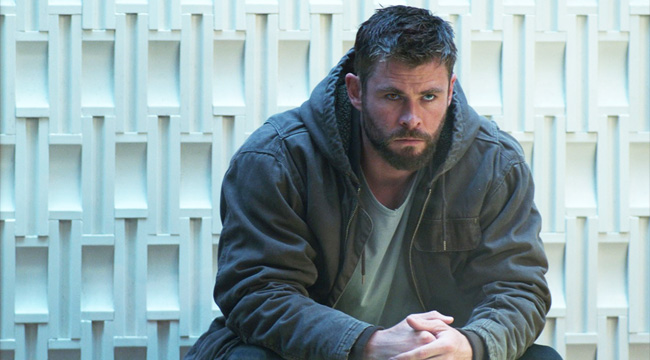 How to style
For day-to-day convenience scrunch a little bit of pliable clay into bone-dry hair. Chris's style requires minimal effort when styling much like throwing Thor's hammer!
Pliable Clay
Pliable clay is a versatile styling product that can be used to create textured looks and offers the user an option of long-term wear. It creates styles that are easily reworked throughout their day by adding volume or texture in just one application! With its dry, matte finish and ability to be easily washed away at any time — pliable clay is an essential styling tool for adding texture or volume.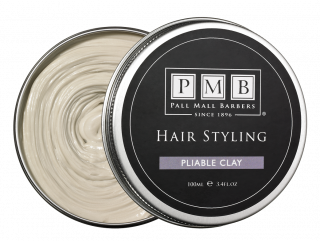 How often should I get my haircut?
We recommend taking a trip to the barbershop every 3-4 weeks to maintain a 3 back and sides style.

Visit Pall Mall Barbers to get the Chris Hemsworth Avengers Haircut
Get yourself booked in with a Pall Mall Barber at our New York barbershop. Pick a time that suits you, book online here or download the free Pall Mall Barbers app.
Nearest Subway Stations
47-50 Streets Rockefeller Center Subway Station
7 Avenue Station
Times Sq-42 St
5 Avenue-Bryant Park Station
42 St – Grand Central Station
Lexington Av-53 St
Book an appointment with our awesome team at Midtown, this can be done via our Website Booking System or by using the free PMB app (available on iOS and Android). Alternatively, call the shop and speak to one of our friendly team members, who will be delighted to make a booking for you.
The service menu provides a full description of what to expect when you visit Pall Mall Barbers Midtown.
Please bring your own face covering with you for your appointment. We want to save the NHS. Please find information on our services and visiting restrictions in our COVID-19 section here. 
Barber | Barber Shop New York | Barber Shop | Barbers Shop | Barber Shops Near Me | New York Barber Shop Near Me | Barber Shop NYC | Men's Barber Shop | Mens Barber Shop Near Me | Barber Near Me | Best Barbers in NYC | Best Barbers NYC | Master Barbers NYC | NYC Barbers | Midtown Barbers | New York Barbers | Barbers in Manhattan | Barbers Manhattan | Best Barbers in Manhattan | Barbers in Rochester NYC | Astoria Barbers | Barbers Astoria | NY Barbers | Best Barber in Brooklyn | Brooklyn Barbers | Pall Mall Barbers NYC